Our salads are full of fresh, 100% organic
seasonal vegetables, seeds, grains, pulses, nuts 

and – yes – even salad leaves!
Look out for our gluten-free, dairy-free and nut-free combinations as well.
Available in Marqt and Ekoplaza
Ready to grab-&-go!
Our range of delicious summer side salads, salad meals and Buddha Bowls.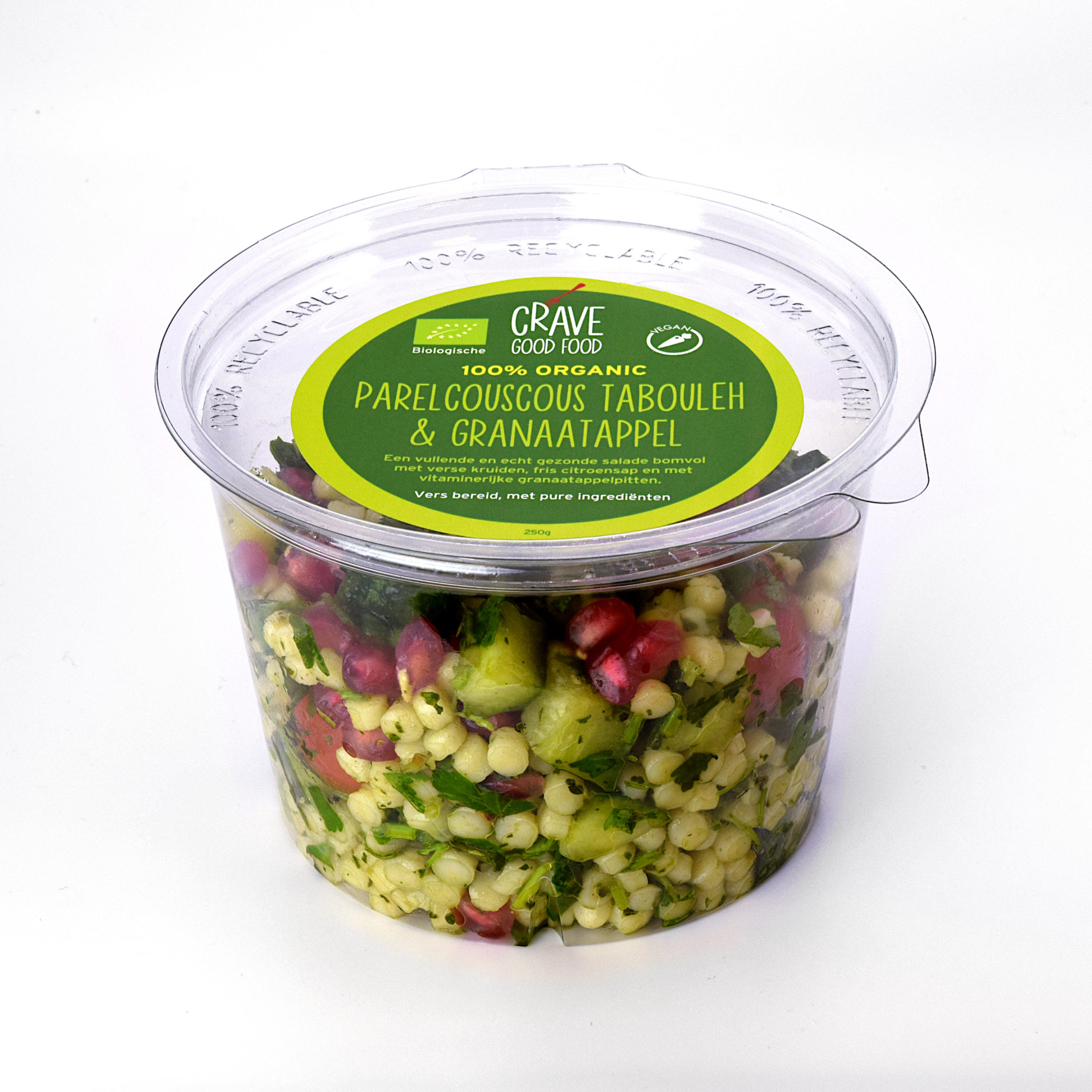 Pearl Couscous Tabouleh
& Pomegranate (v)
A delicious, energy boosting salad meal,
full of fresh herbs with a touch of lemon juice
and vitamin rich pomegranate seeds.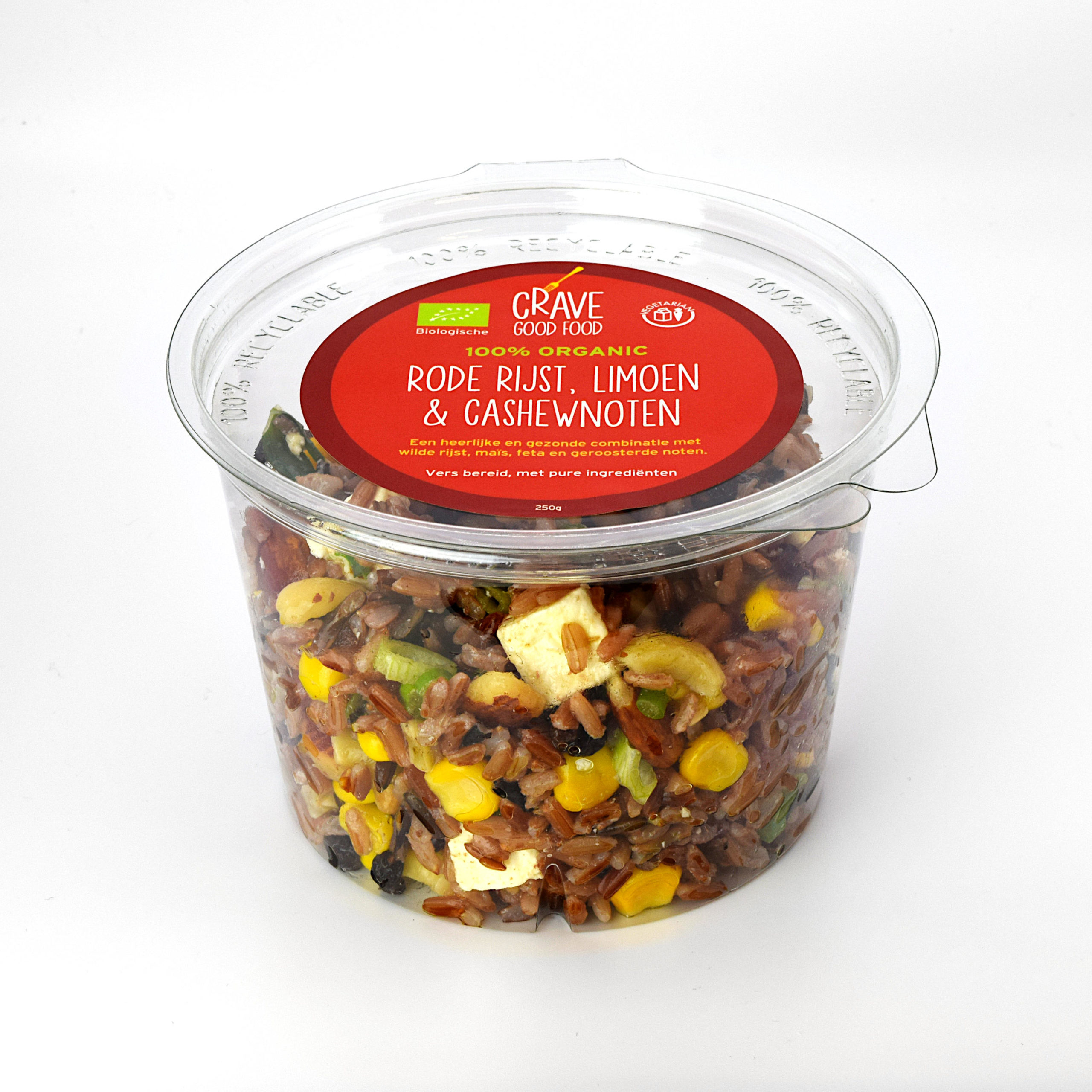 Red Rice, Lime & Cashew Nuts (v)
A satisfying meal with energy-rich red and wild rice, sweet corn and creamy feta.
.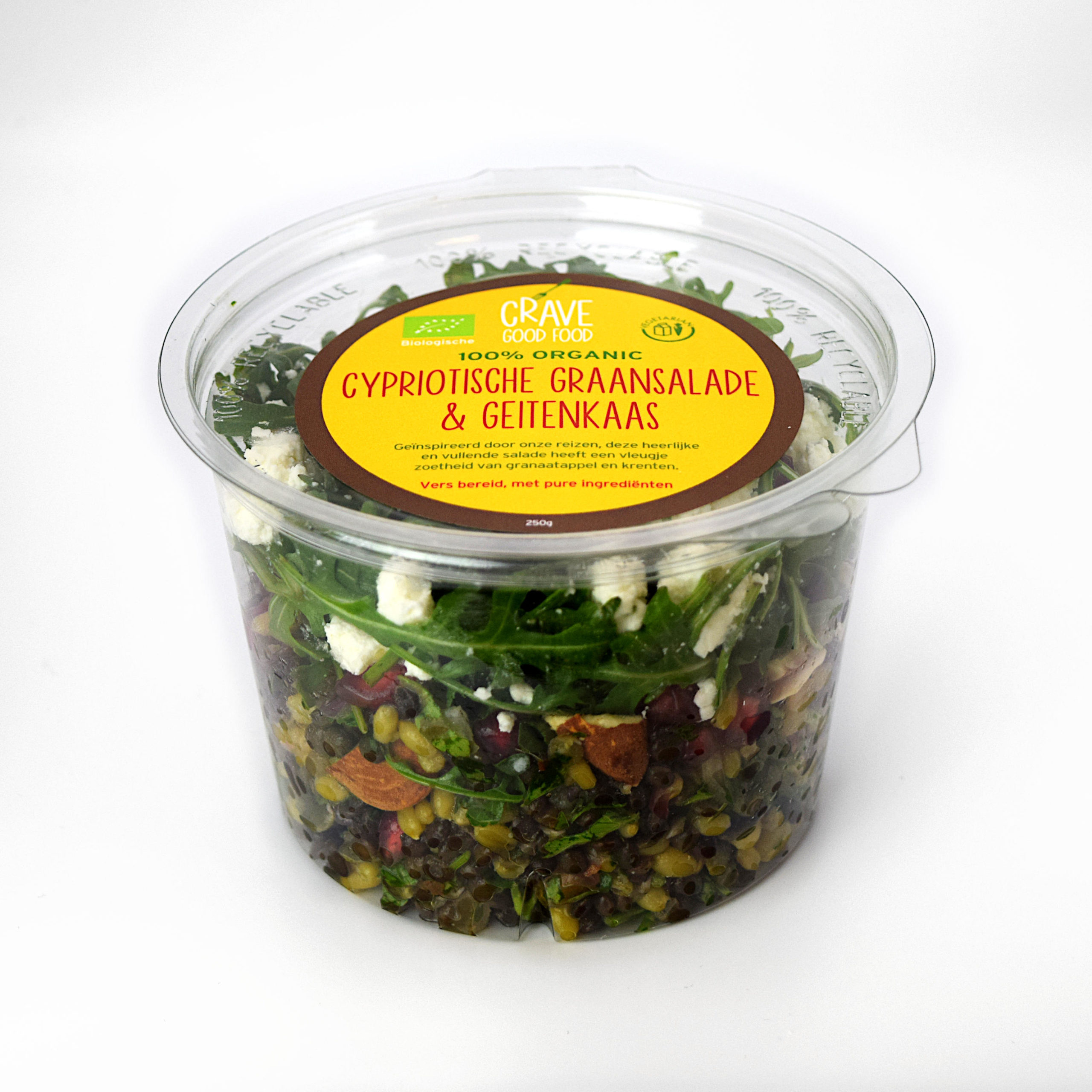 Cypriot Grain Salad with Rucola & Goat's Cheese (v)
Inspired by Mediterranean dining, this protein-rich meal is full of flavor with toasted nuts and pomegranate seeds.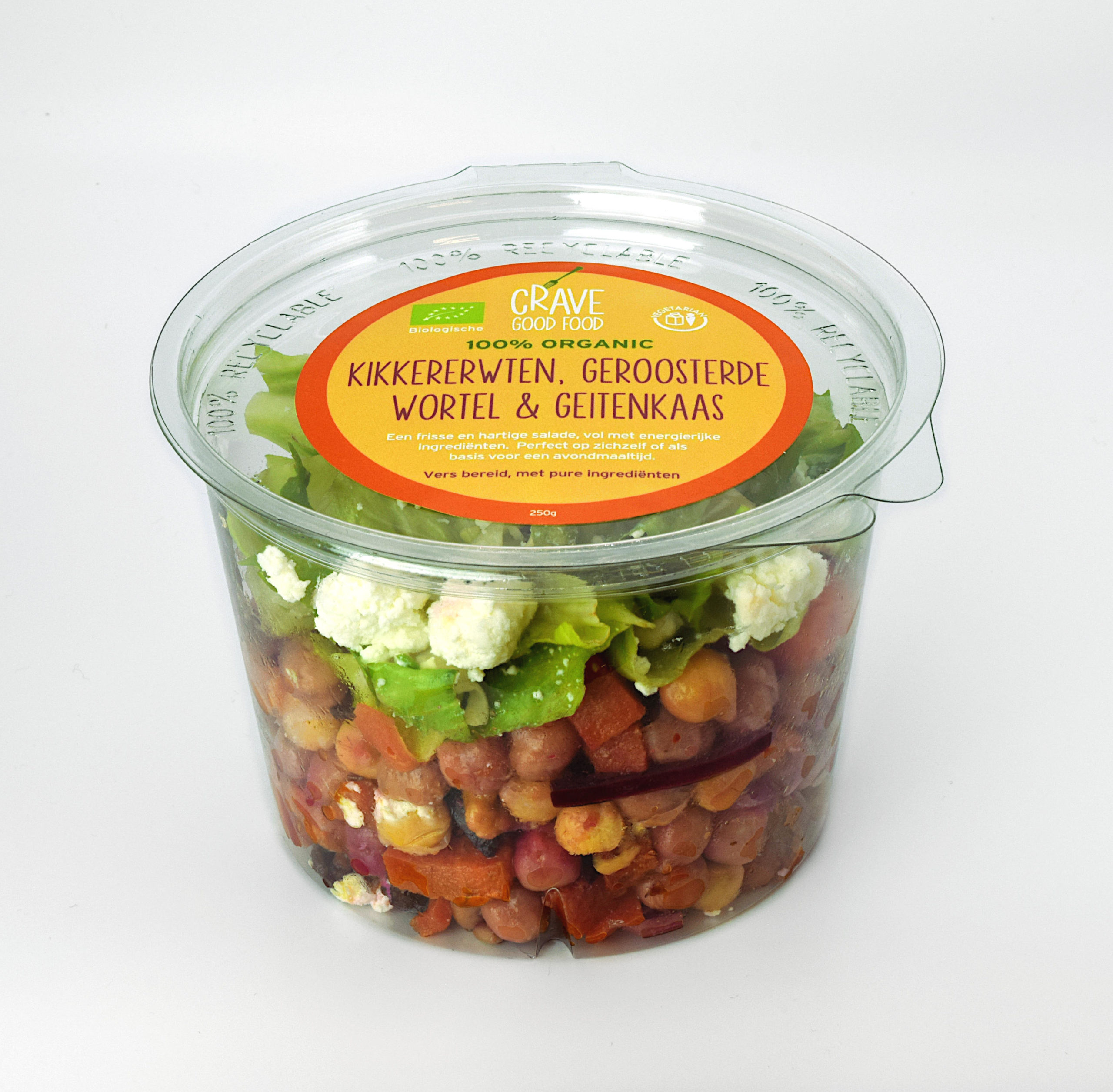 Chickpeas, Roasted Carrot & Goat's Cheese (v)
A hearty, refreshing salad meal with fresh beetroot and a hint of orange. Topped with lettuce and goat's cheese.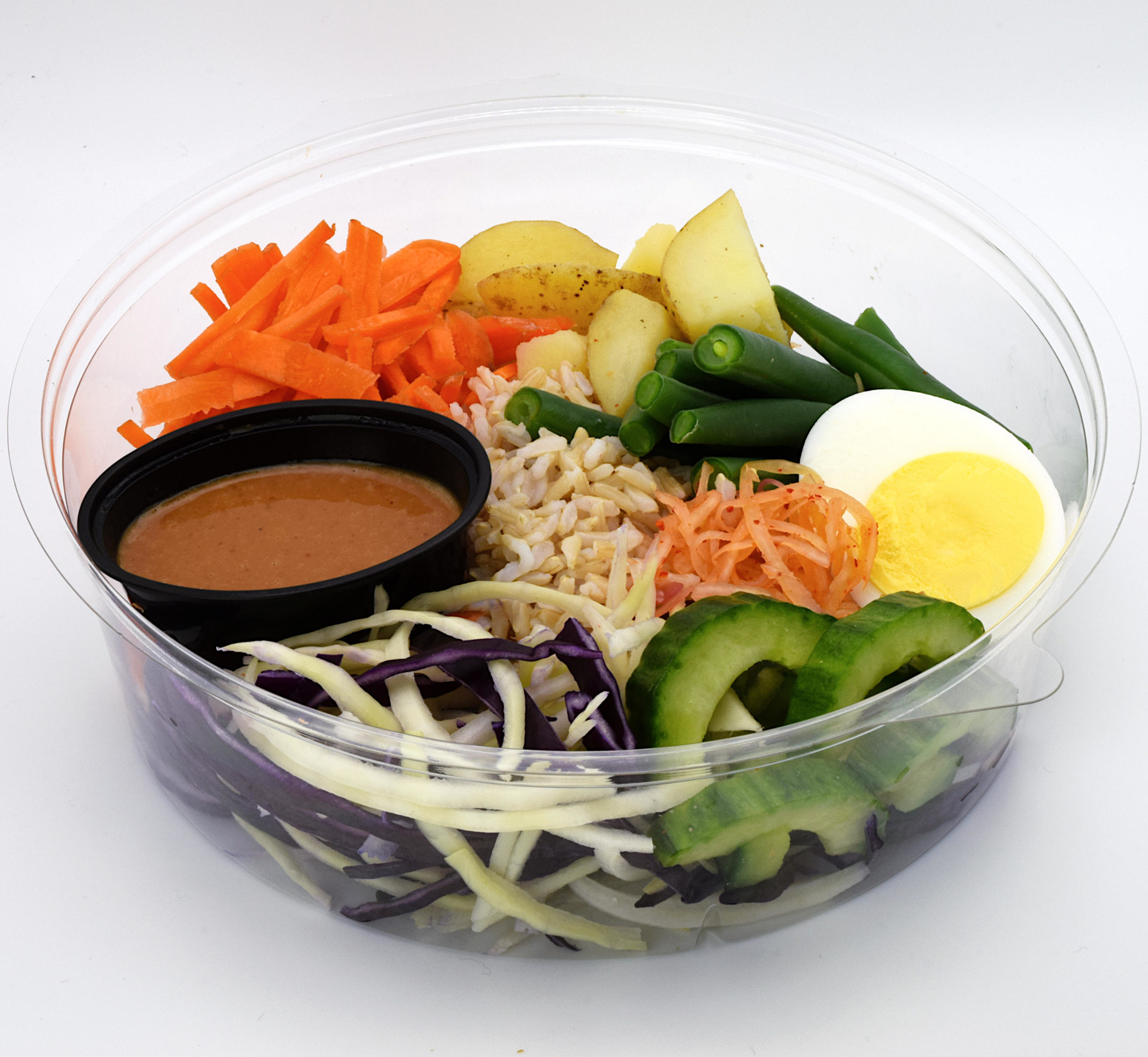 GADO GADO Bowl (v)
Our take on this classic salad with the addition of organic basmati rice and kimchi.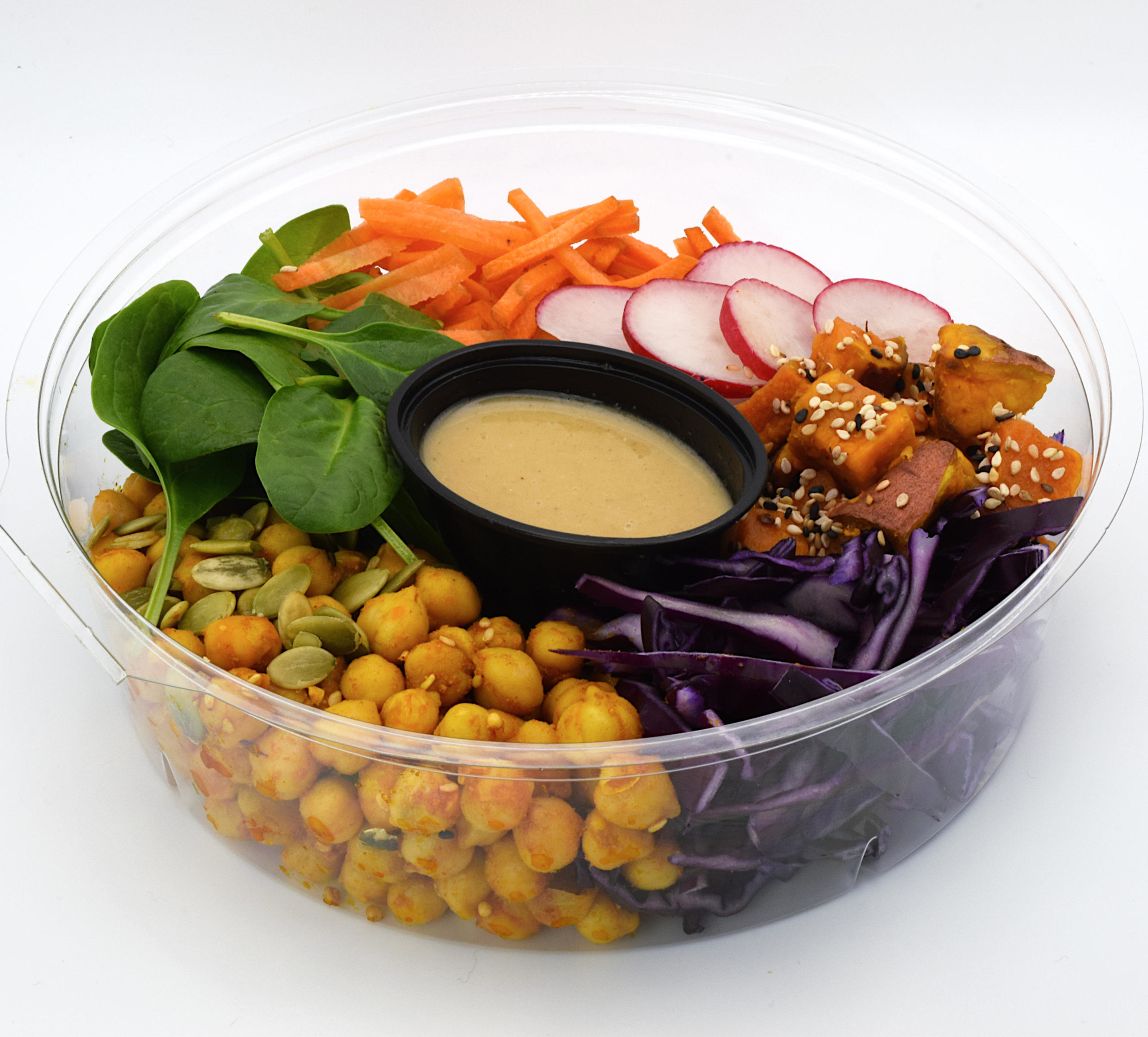 DETOX Buddha Bowl (v)
A vegan salad meal packed with metabolism boosting spiced chickpeas, roast sweet potato, sprouting beans, seeds, fresh veggies and a pot of CRAVE lemon tahini dressing.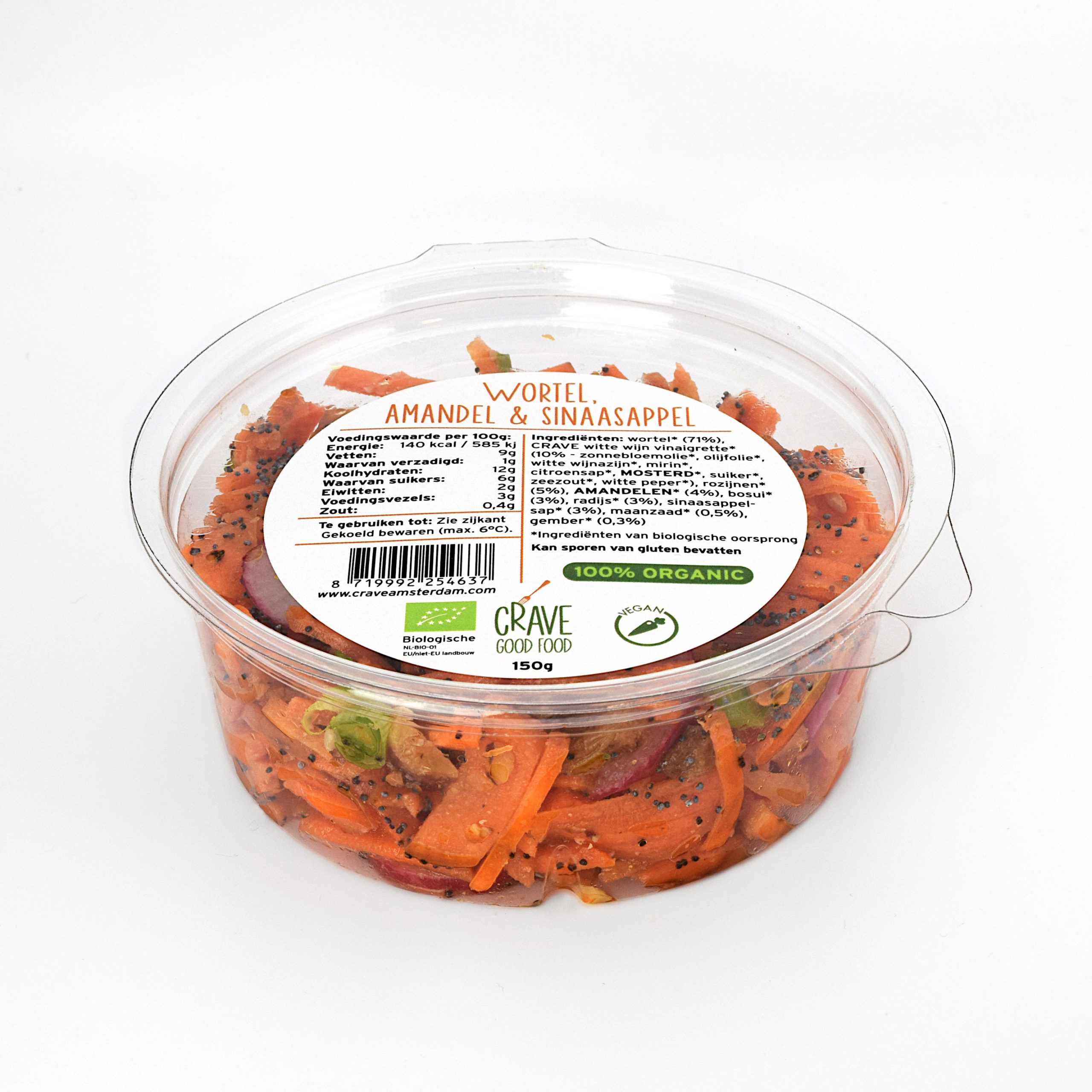 Carrot, Orange & Poppy seed (v)
A fresh and light side salad with roasted almonds, sweet sultanas and a hint of ginger.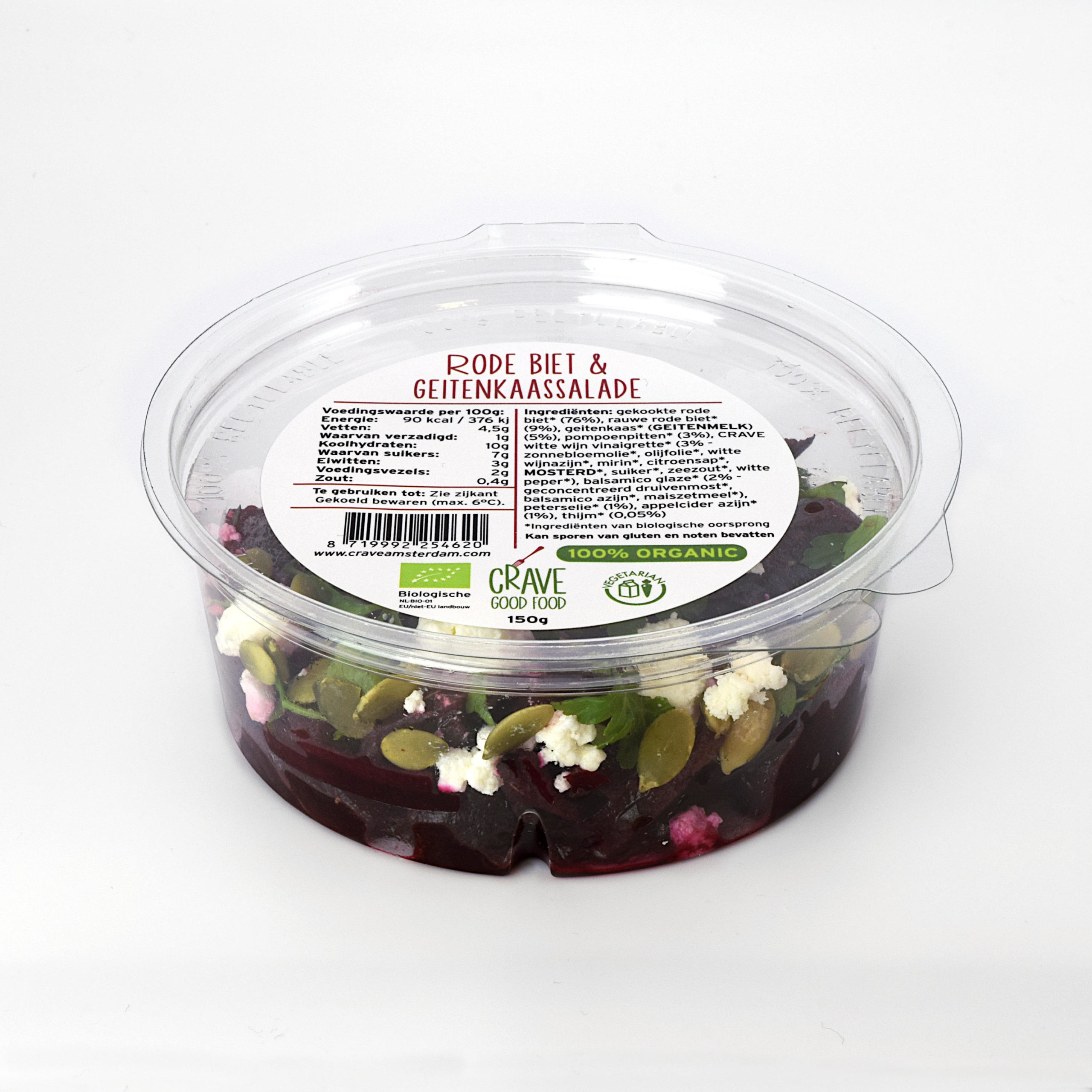 Beetroot & Goat's Cheese (v)
A delicious side salad with both fresh and roasted beetroot, herbs, pumpkin seeds and creamy goat's cheese.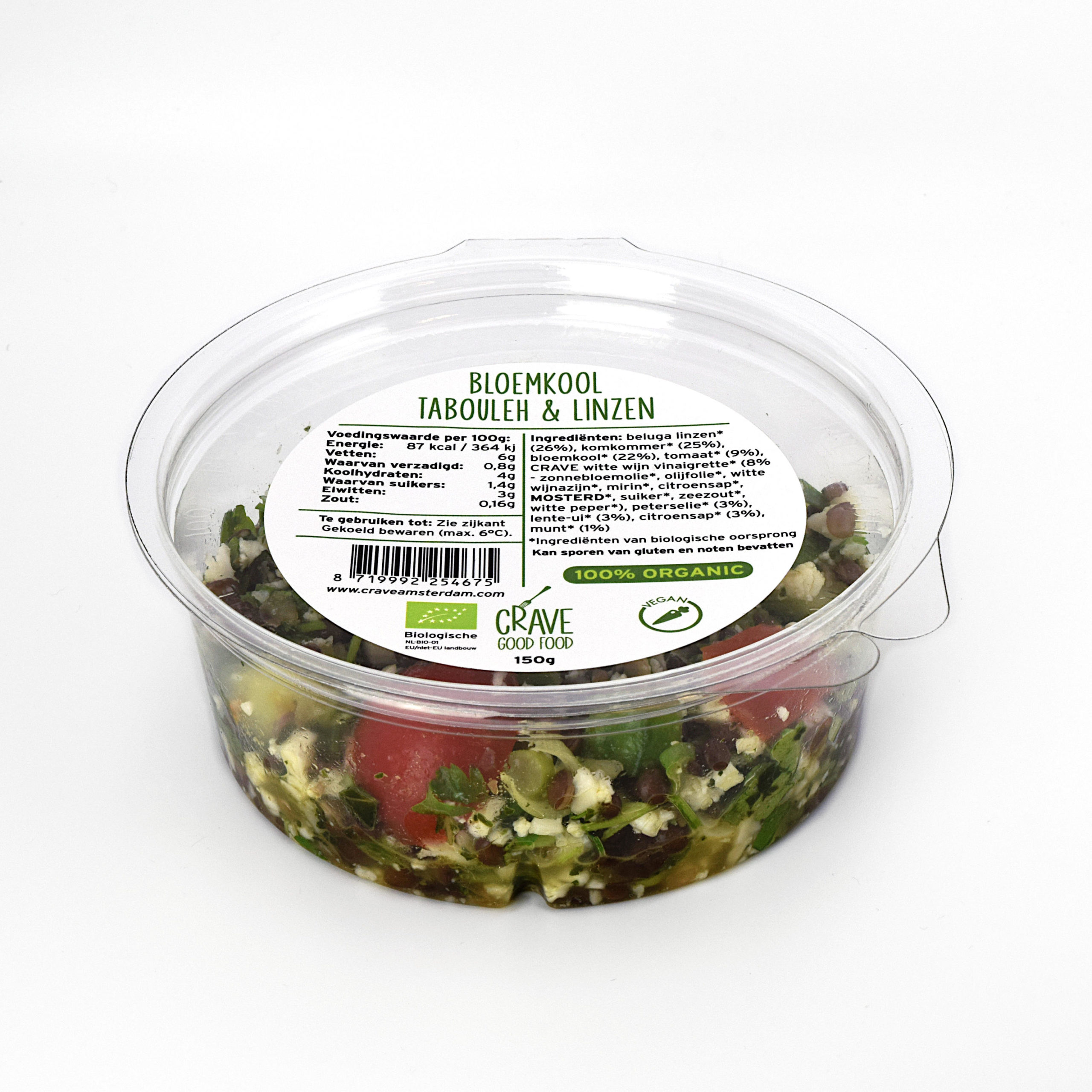 Cauliflower Tabouleh & Beluga Lentils (v)
A carb-free side salad with fresh herbs and nutritious lentils.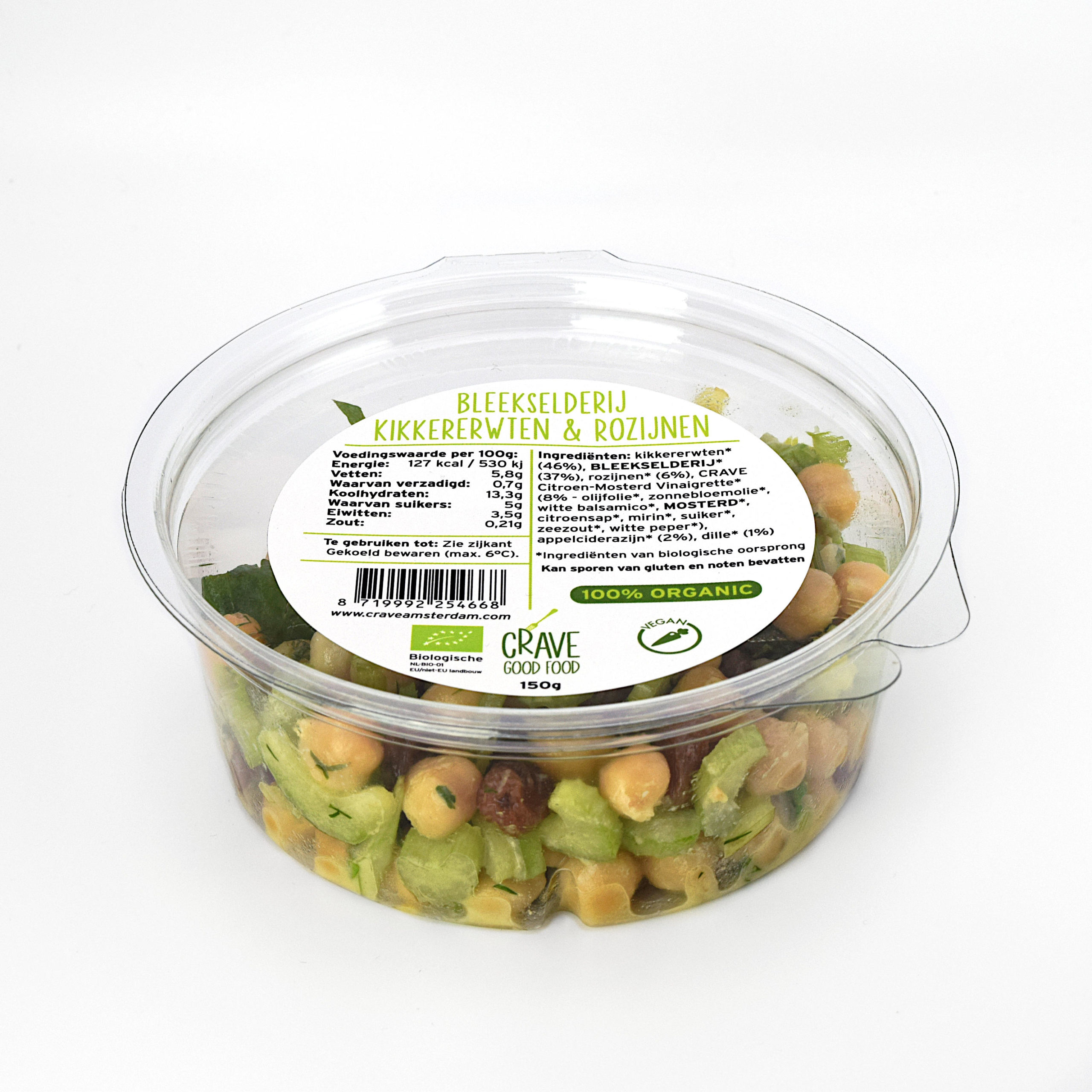 Chickpeas, Celery & Raisins (v)
Combines crunchy celery and sweet raisins with our signature Lemon & Mustard dressing – delicious!