Our salads are full of fresh, 100% organic
seasonal vegetables, seeds, grains, pulses, nuts 

and – yes – even salad leaves!
The CRAVE salad range includes mainly vegetarian and vegan options while each season we also offer a salad with cured or smoked
 

meat or fish.
Look out for our gluten-free, dairy-free and nut-free combinations as well.
Available in Marqt and Ekoplaza
Ready to grab-&-go!
Our range of delicious summer side salads, salad meals and Buddha Bowls.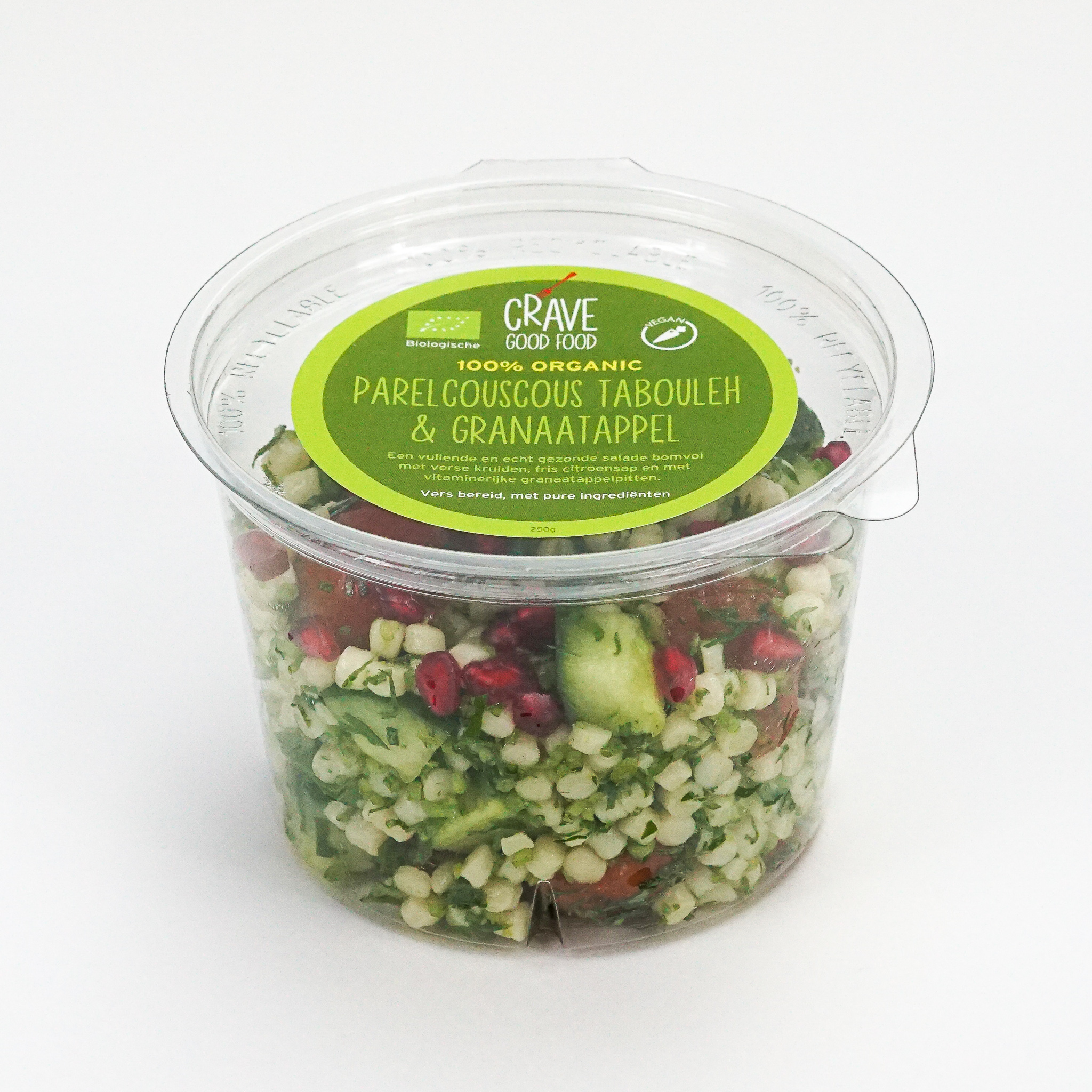 Pearl Couscous Tabouleh
and Pomegranate (v)
A delicious, energy boosting salad meal,
full of fresh herbs with a touch of lemon juice
and vitamin rich pomegranate seeds.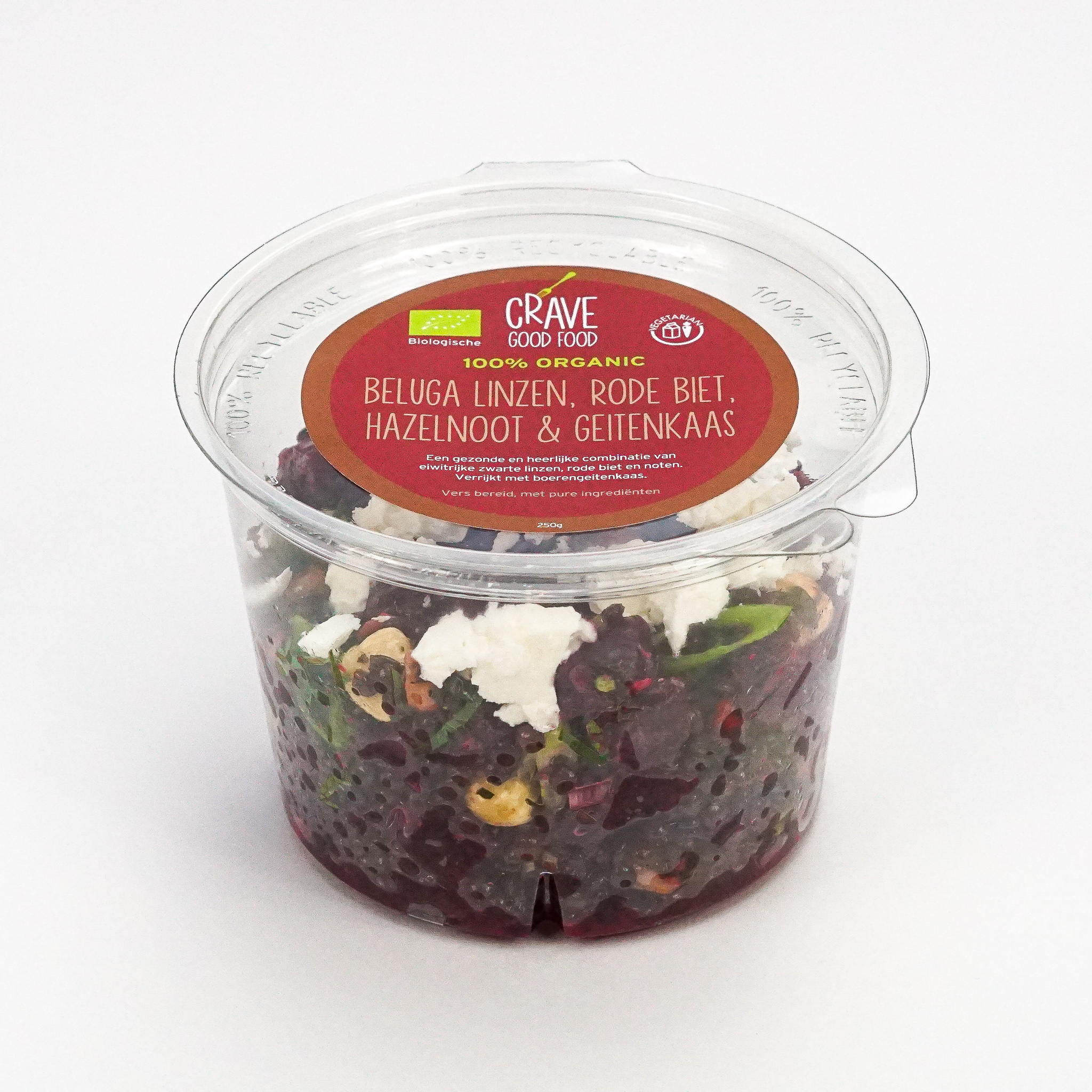 Beluga Lentils, Roasted Beets, Hazelnut
and Goat's Cheese (v)
A satisfying meal with protein-rich Beluga lentils, earthy beets, herbs and creamy goat's cheese.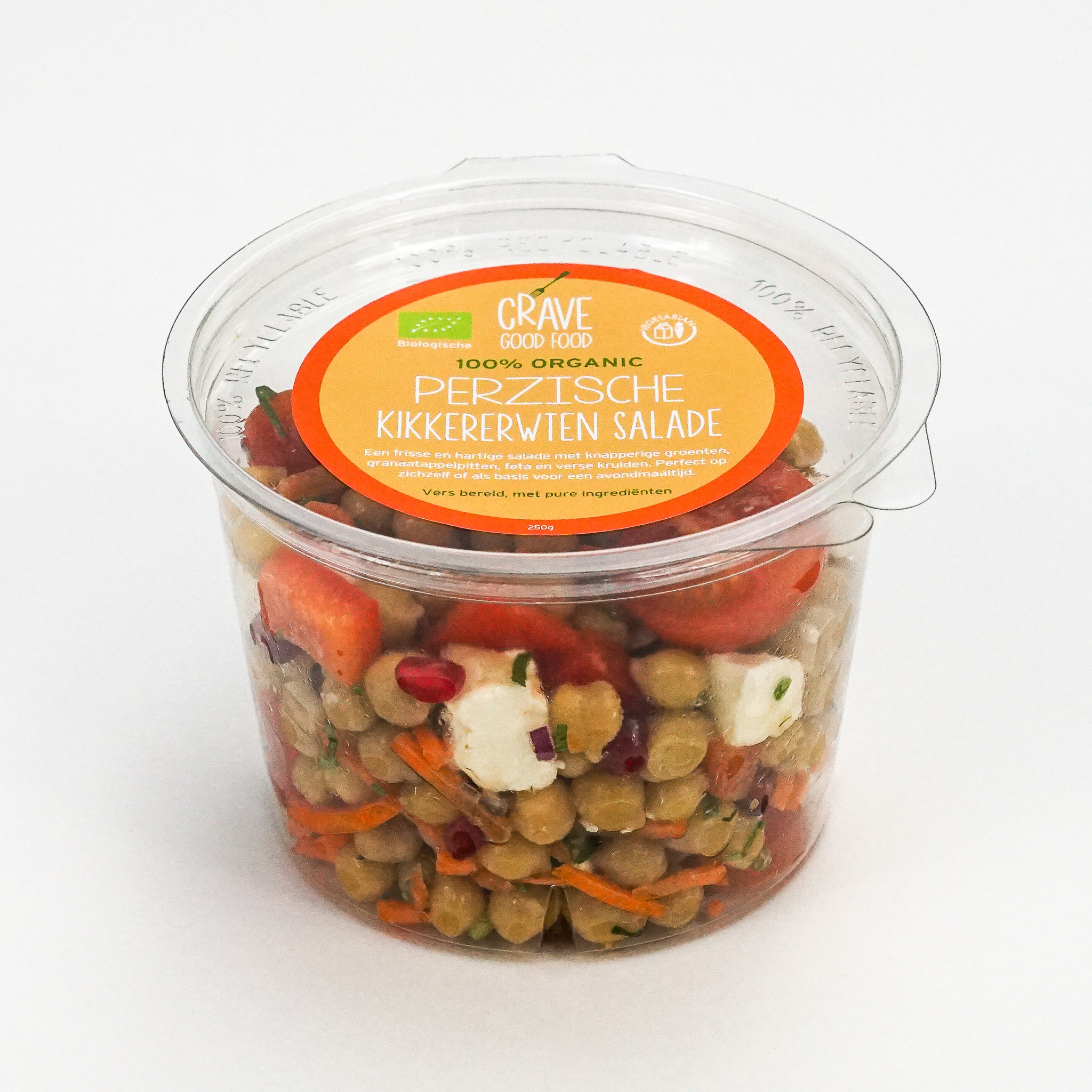 Persian Chickpea Salad (v)
A fresh and hearty salad with crunchy vegetables,
pomegranate seeds, Greek feta and fresh herbs.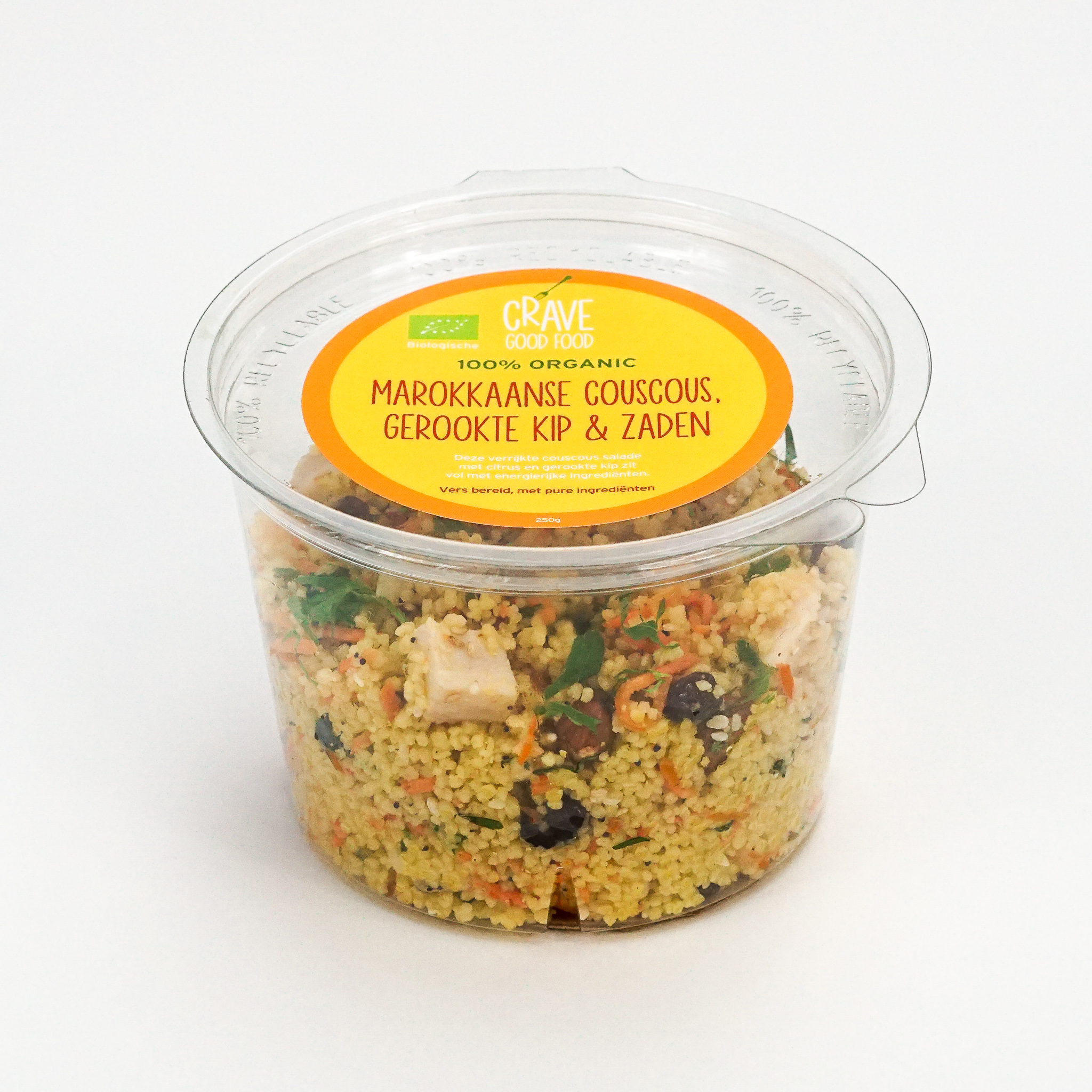 Moroccan couscous, smoked chicken and toasted seeds
A hearty seasonal salad with wholemeal couscous, Ras el Hanout spices, dried fruit, almonds and a light vinaigrette.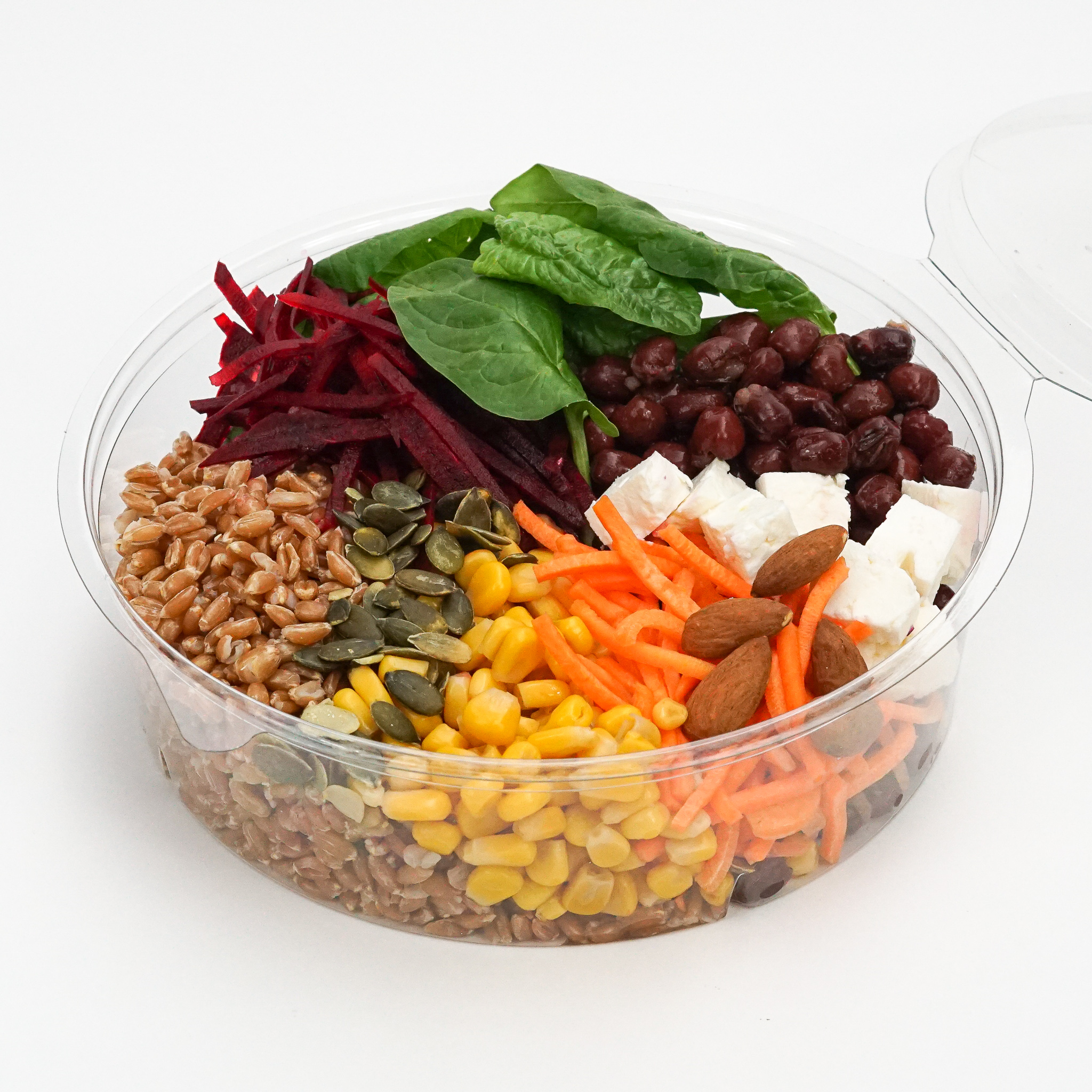 HARVEST Buddha Bowl (v)
An energy boosting and protein-rich salad meal packed full of goodness - spelt, wild spinach, aduki beans, roasted nuts and a pot of CRAVE Lemon Tahini dressing.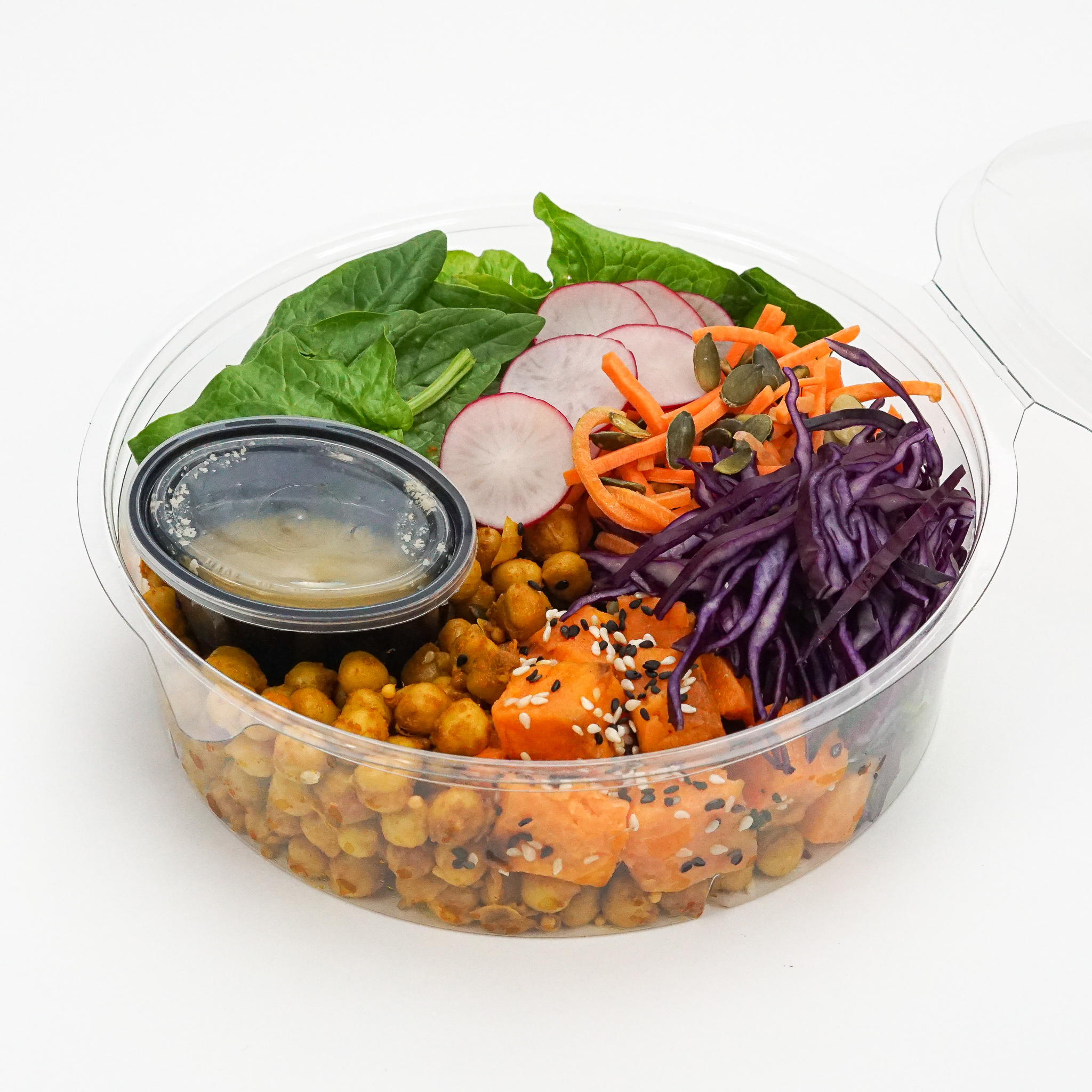 DETOX Buddha Bowl (v)
A vegan salad meal packed with metabolism boosting spiced chickpeas, roast sweet potato, sprouting beans, seeds, fresh veggies and a pot of CRAVE lemon tahini dressing.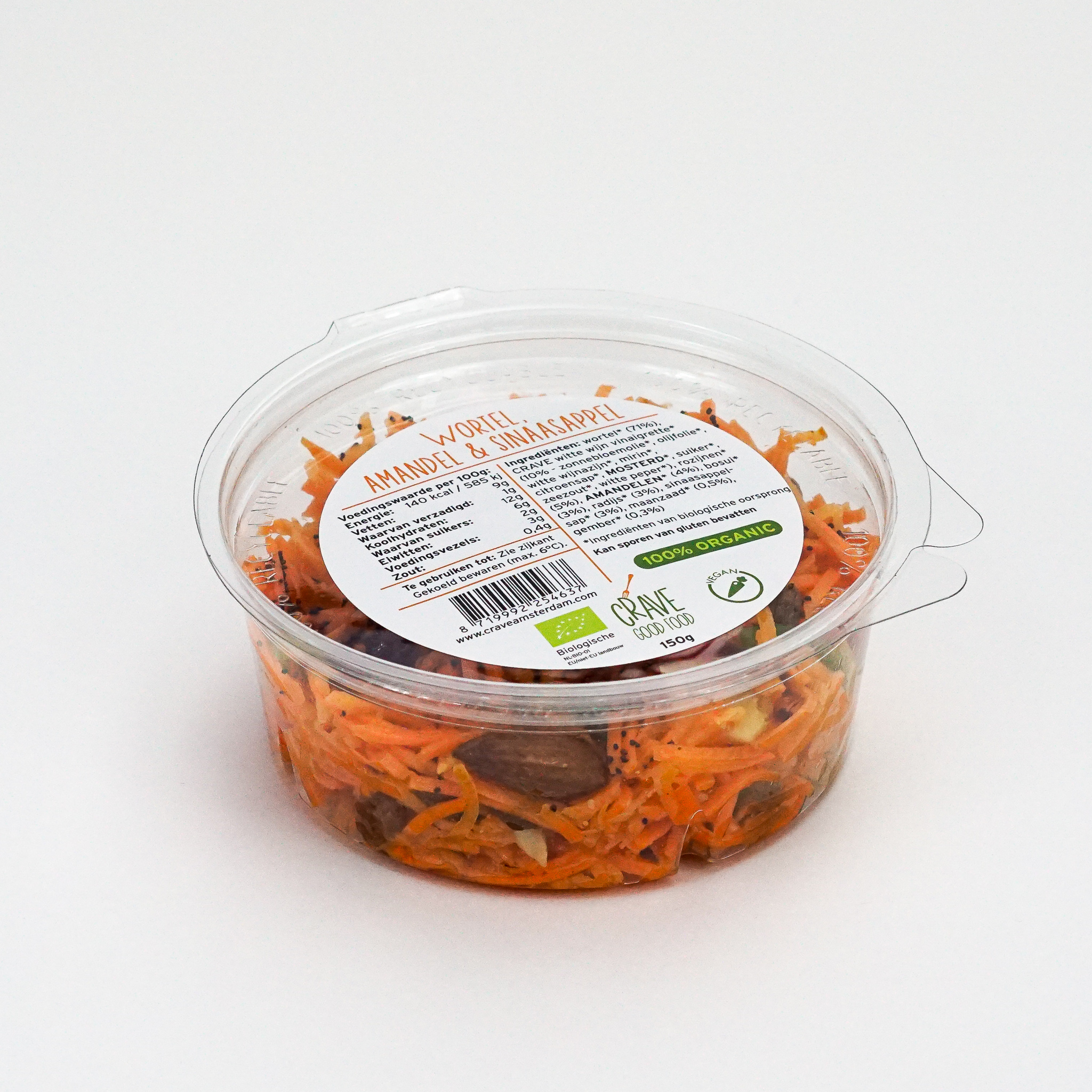 Carrot, Orange and Poppy seed (v)
A fresh and light side salad with roasted almonds, sweet sultanas and a hint of ginger.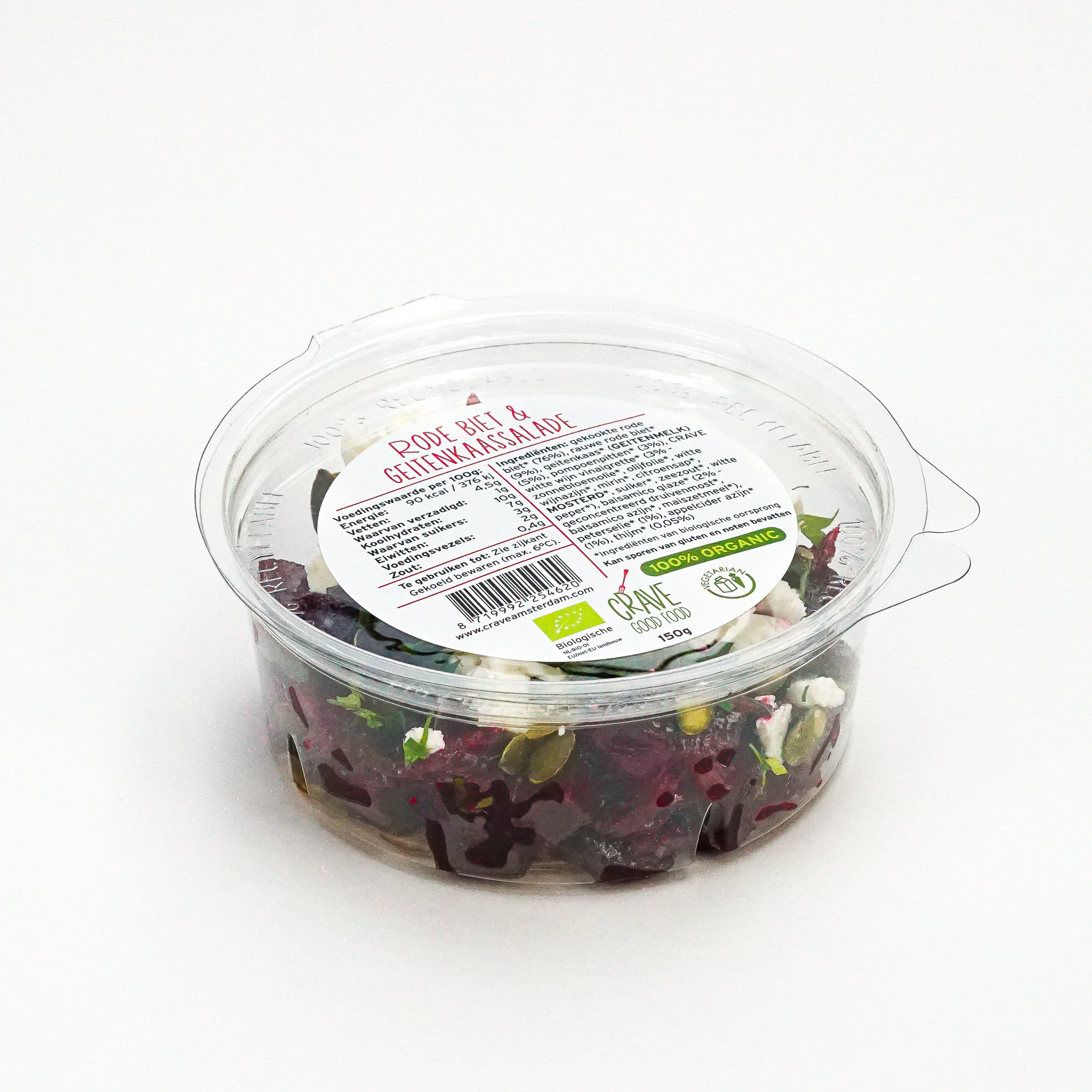 Beetroot & Goat's Cheese (v)
A delicious side salad with both fresh and roasted beetroot, herbs, pumpkin seeds and creamy goat's cheese.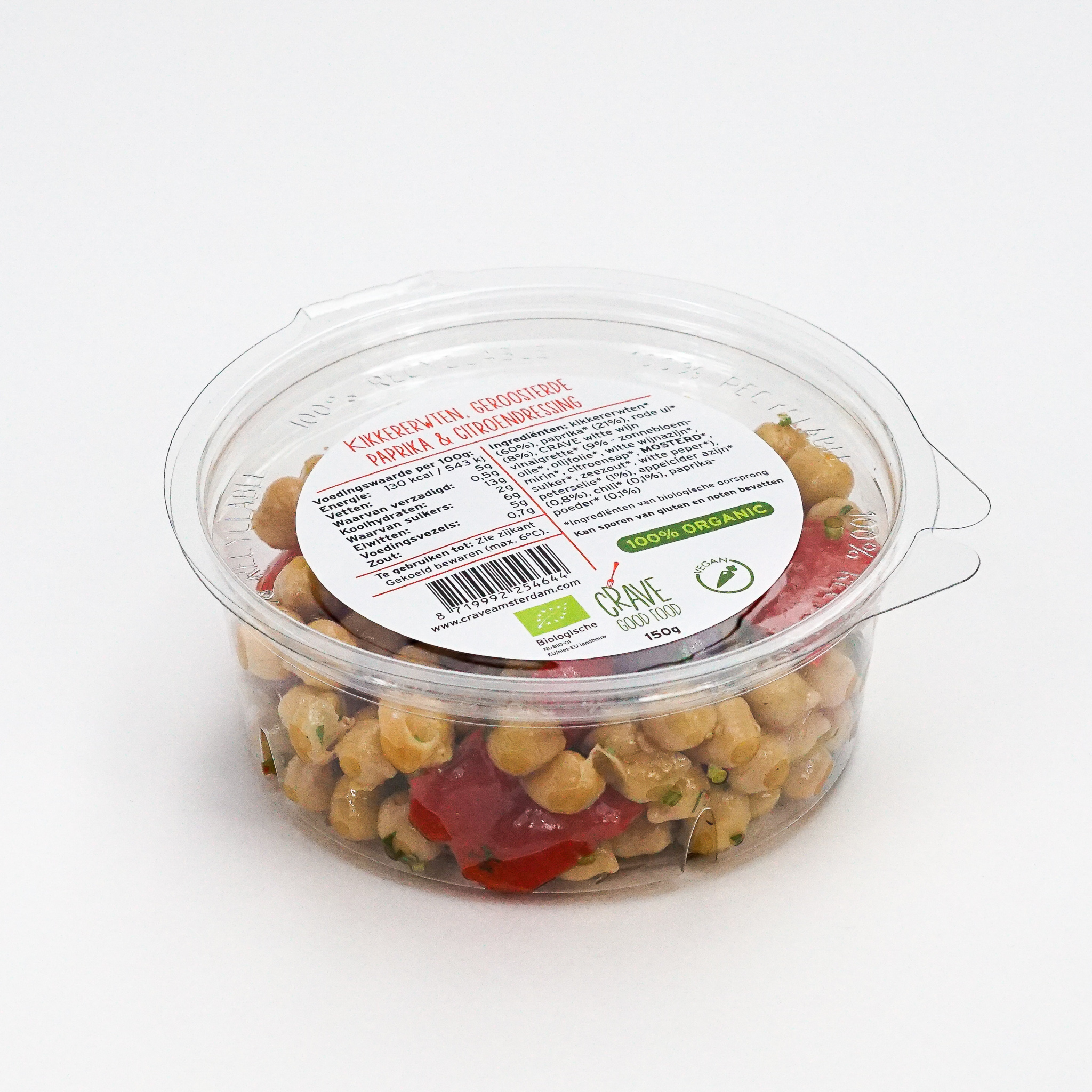 Chickpeas, Roasted Paprika and Lemon Dressing (v)
A Spanish-inspired side salad with oven-roasted paprika & red onion and a smokey, mildly spiced vinaigrette.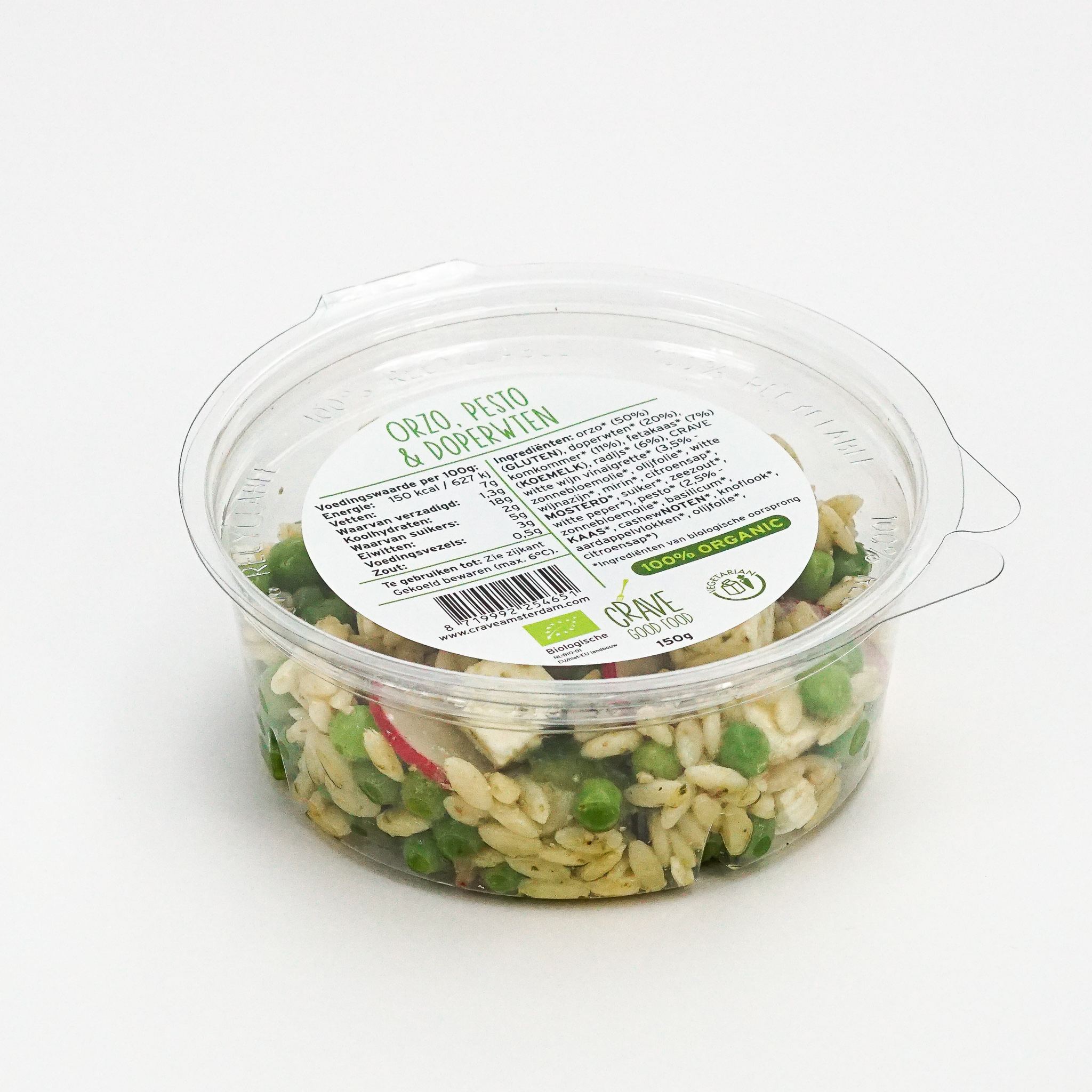 Orzo, Pesto & Peas (v)
Hearty orzo with fresh basil pesto, crunchy radish, creamy feta and sweet peas.