CRAVE salads are versatile! While each salad is a delicious, complete meal on it's own, our salads also work great as a ready-made side dish or as the base for a more elaborate dinner. The best part? We do all the hard work so you don't have to! You only need a few minutes and an extra ingredient or two to put together a hearty (even warm) meal. AND…..there's little washing up!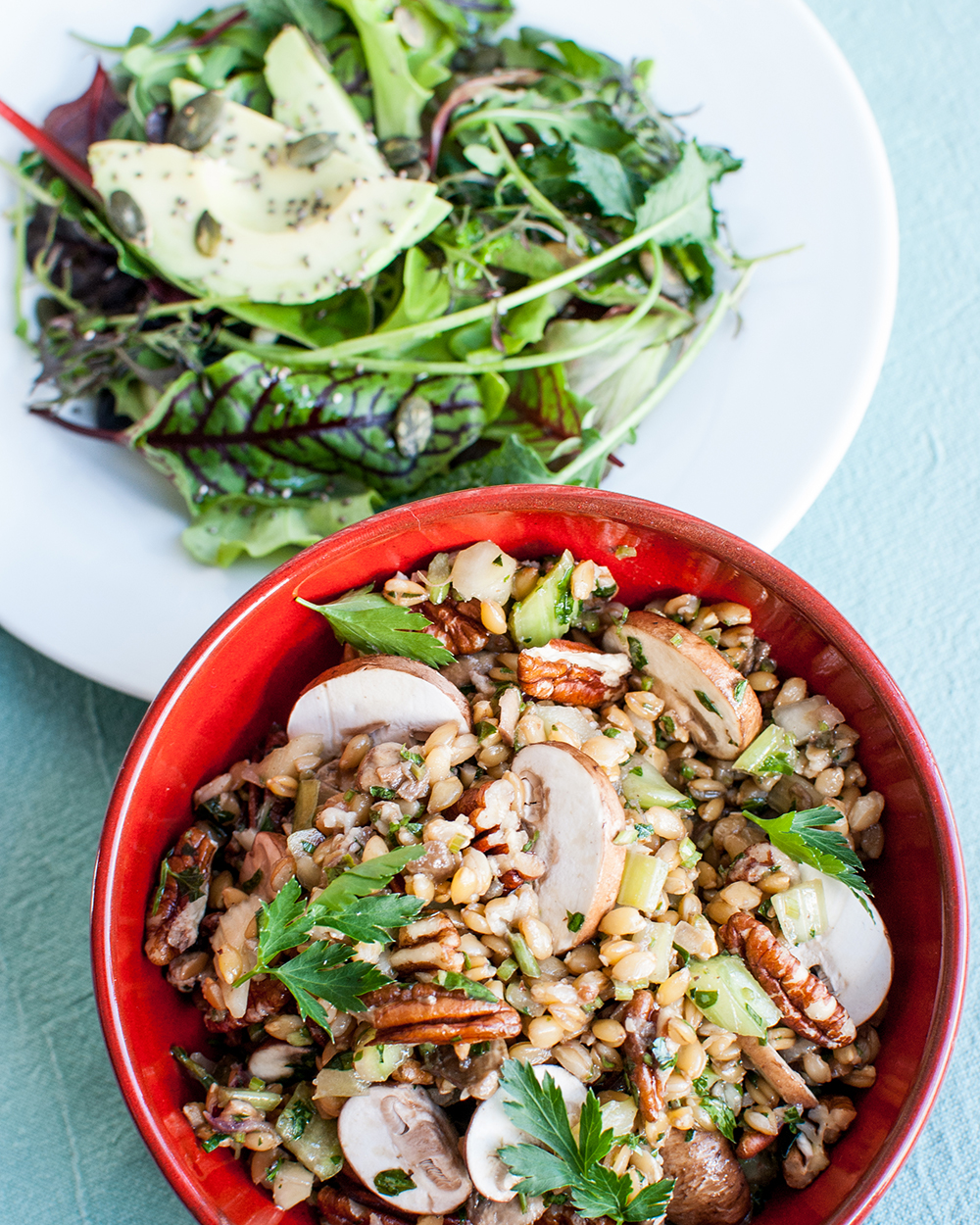 CRAVE Vegan Meal
CRAVE's hearty and satisfying Spelt, Mushroom and Pecan salad with a side of fresh leafy, mixed greens, creamy avocado and toasted pumpkin seeds.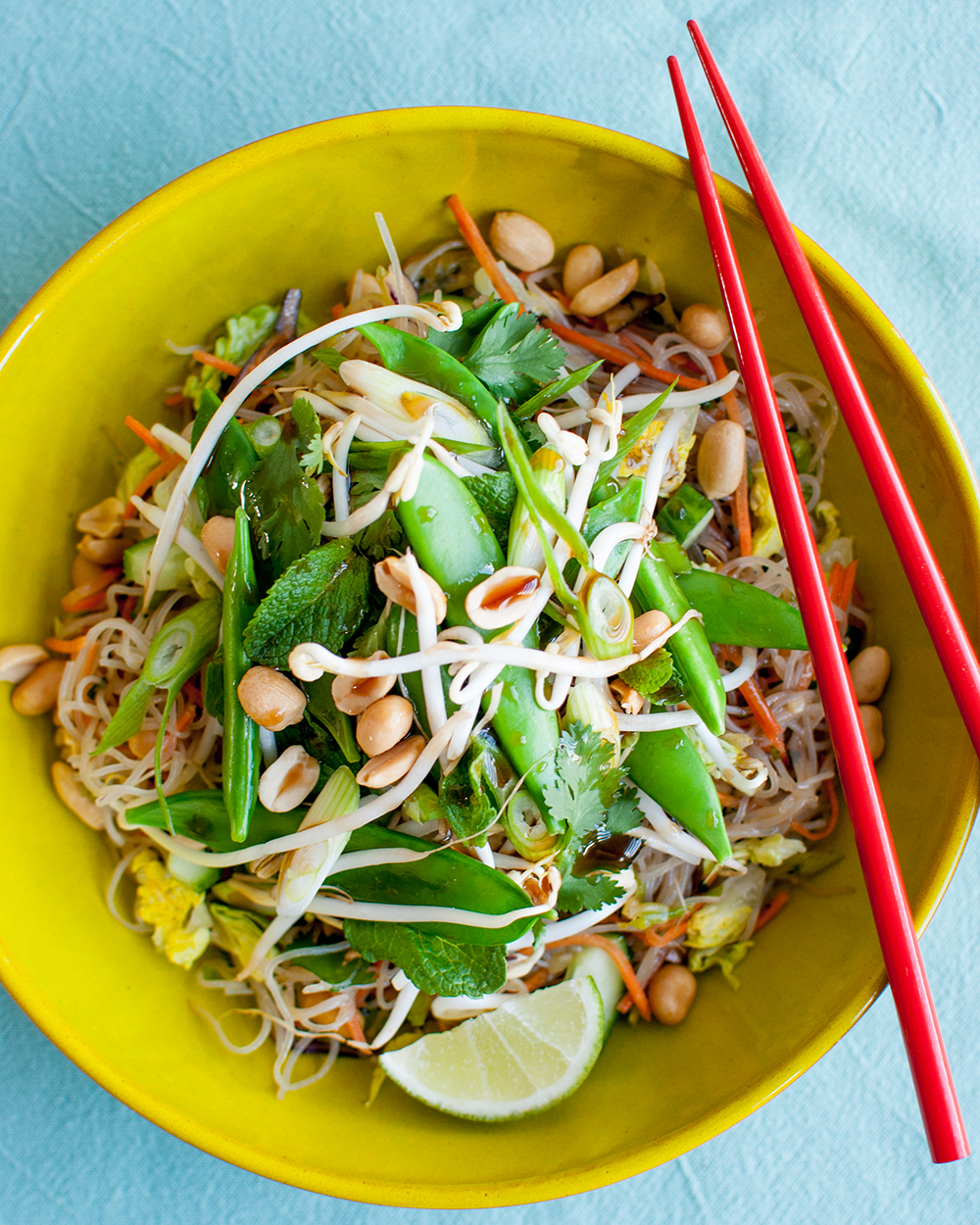 CRAVE Thai-style Noodle and Greens
Compliment your CRAVE Thai-style Noodle salad with some extra nutrients. Add a variety of steamed green beans and peas. Finish with a squeeze of fresh lime juice.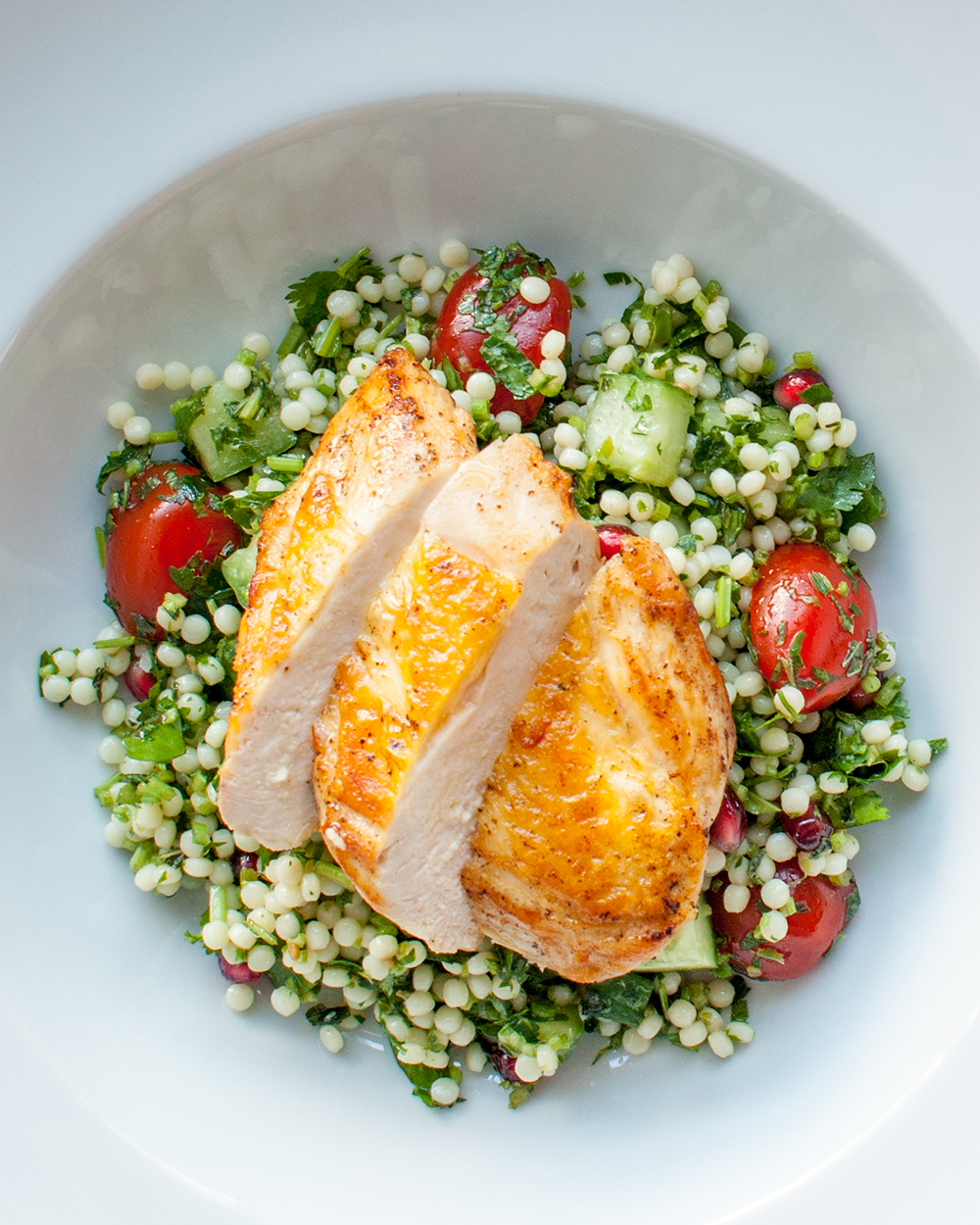 CRAVE Pearl Couscous Tabouleh with Organic Chicken
Top off your CRAVE Pearl Couscous Tabouleh salad with juicy pan-fried organic chicken.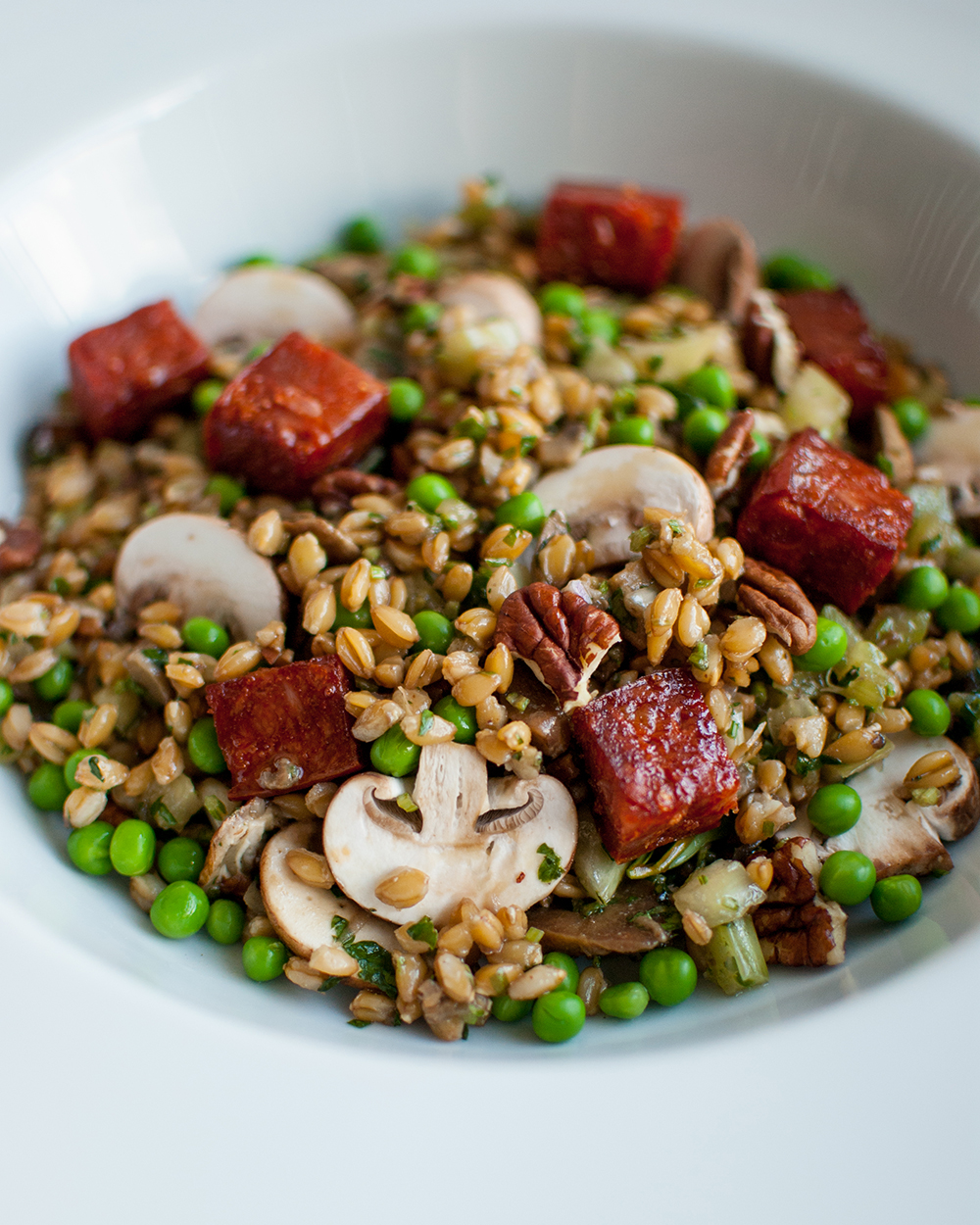 CRAVE style Spelt Paella
A healthy and unique take on the traditional Spanish Paella. Combine CRAVE Spelt, Mushroom and Pecan salad with green peas and fried chorizo.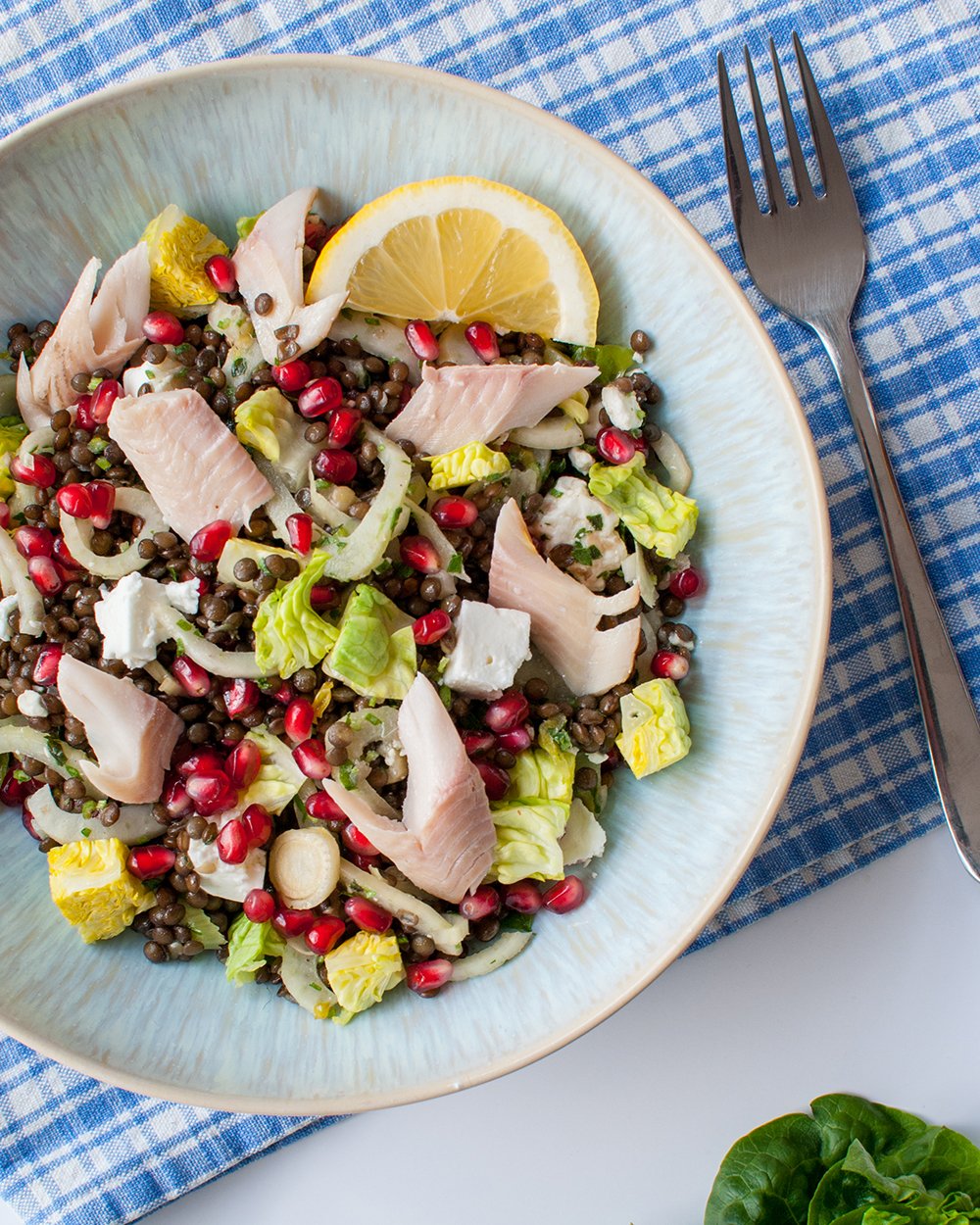 CRAVE Lentil, Fennel and Feta salad with Smoked Trout Fillet
Add smoked, flaked trout to your Lentil and Fennel CRAVE salad. Enhance flavour with fresh lemon juice.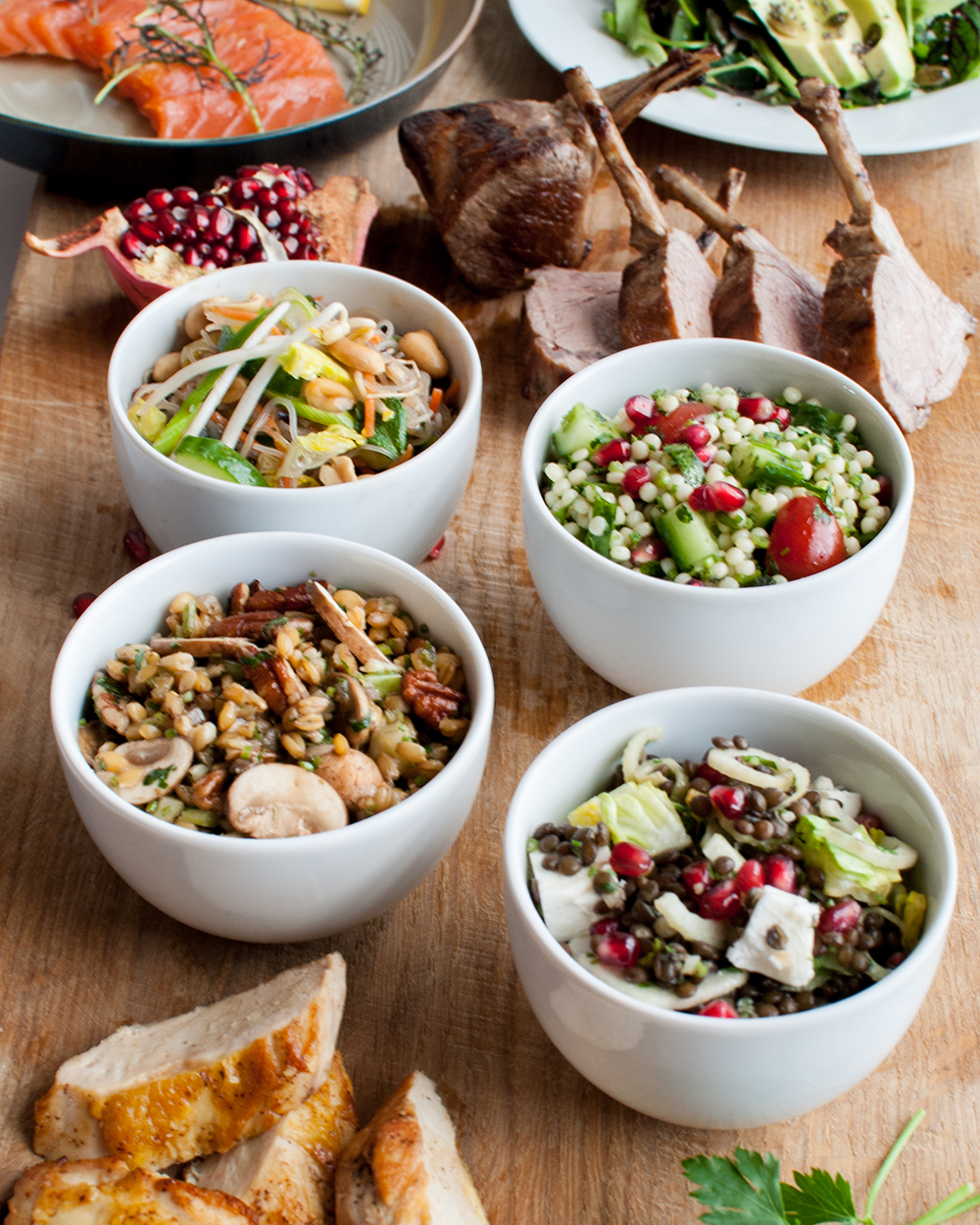 CRAVE Spring Salad, BBQ Combo
Fire up the BBQ, grill your favourite meats and enjoy a selection of CRAVE spring salads as perfect side dishes.