Wil je ook helpen in deze tijd van crisis
(maar je weet niet precies hoe)?
Verse en gezonde maaltijdsalades gemaakt door CRAVE good food.
Gratis geleverd aan mensen in het centrum van de crisis.
€ 5106*

GEDONEERD




890*

 

VAN

851




SALADES GELEVERD
(* geen realtime update; laatste update 30-04-2020; 13.00)
Check our blog post below for details. 

For English, please see below.
COVID-19 heeft een enorme impact op ons allemaal. Maar voor degenen in de frontlinie, in essentiële diensten en gezondheidszorg, is het bijzonder veeleisend. Deze mensen werken onder enorme druk en doen er alles aan om belangrijke services draaiende te houden en ons te beschermen.
Ons kleine bedrijf is uitgerust om honderden salades per dag te maken, maar de productie staat ​​vrijwel stil. Ons team wil blijven werken om te helpen.
Daarom zijn we een initiatief gestart om lekkere en gezonde salades te leveren aan hulpverleners die strijden tegen de gevolgen van COVID-19.
Maar we kunnen het niet alleen. Laten we het samen doen.
• Doneer wat je kunt via het donatieformulier hierboven.
• Elke gedoneerde € 6 stelt ons in staat om een hulpverlener te voorzien van een gratis, energierijke maaltijdsalade.
• Een lokale onderneming en haar leveranciers werken weer!
• Ons doel is om dagelijks 200+ hulpverleners en hulpbehoevenden in Amsterdam te voorzien.
Laten we het samen goed doen, één salade tegelijk.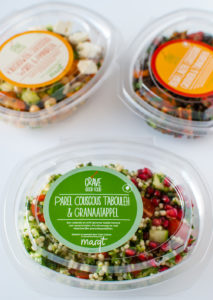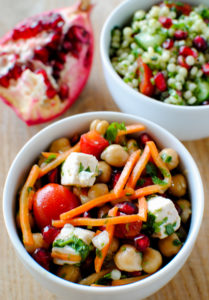 .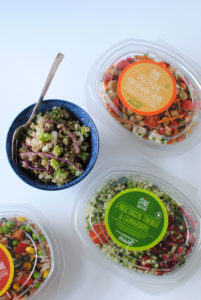 "In deze crisistijd moeten we bijdragen waar we kunnen, als individu of als bedrijf. Ik werd geïnspireerd door initiatieven van andere ondernemers en ik dacht; Ik kan ook helpen met mijn bedrijf, CRAVE good food…. door gratis, verse salades te produceren voor de hardwerkende mensen in de gezondheidszorg, gefinancierd door donaties. Het is een win-win waarmee we ook onze medewerkers aan het werk kunnen houden en ons bedrijf helpen deze crisis te overleven."
Claire Sullivan - oprichter van Crave good food
Volledige transparantie. Het geld dat je doneert, wordt uitsluitend gebruikt voor de productie en distributie van CRAVE-salades om de gezondheidszorg en het essentiële servicepersoneel gratis te voorzien. Dit initiatief wordt niet gemotiveerd door winst, maar om zoveel mogelijk maaltijden te bereiden, ons team en onze leveranciers weer aan het werk te krijgen en dit kleine bedrijf draaiende te houden. Informatie wordt gepubliceerd op onze website en via sociale media, zodat je de directe impact van jouw donaties kunt zien.
---
Donate a salad!
Do you want to help in this time of crisis but are not sure how to?
Fresh and healthy salad meals made by CRAVE.
Delivered for free to people at the center of the crisis.
COVID 19 is having a massive impact on all of us. But for those on the front line, in essential services and health care, it's particularly demanding. These people are working under enormous pressure doing all they can to keep services running and keep us safe.
Our small business is equipped to make hundreds of salads a day but we have virtually ground to a halt. Our team wants to keep working in order to help.
So we have started an initiative to provide our healthy salads to staff working on the front line through this crisis.
But we can't do it alone. So let's do it together.
• Donate what you can using the donation form above.
• Every €6 donated enables us to feed a worker with an energy-packed salad meal for free.
• A local company and its suppliers are working again!
• Our aim is to feed 200+ front line workers daily in Amsterdam.
Let's do good together, one salad at a time.
"In this time of crisis, we must contribute where we can, as an individual or as a company. I was inspired by initiatives from other entrepreneurs and I thought; I can also help with my business, Crave good food…. by producing free, fresh salads for the hard-working people in healthcare, funded by donations. It is a win-win with which we can also keep our employees working and also help our business survive this crisis."
Claire Sullivan - founder of Crave
Full transparency. The money you donate will be used solely in the production and distribution of CRAVE salads to feed health care and essential service staff for free. The motivation of this initiative is not about profit but to make as many meals as we can, get our team and suppliers working again and keep this small business in operation. Information will be published on our website and through social media so you can see the direct impact your donations are having.
---
A full assortment of CRAVE good food salad meals and Buddha bowls are now
available for purchase, online orders, corporate lunches and corporate events from our partners: