Our salads are full of fresh seasonal vegetables, seeds, grains, pulses, nuts and – yes – even salad leaves!
The CRAVE salad range includes many vegetarian and vegan options as well as salad combinations
with marinated lean beef, grilled chicken, smoked fish and other sensible proteins.
Look out for our gluten-free, dairy-free and nut-free combinations as well.
Available in Marqt
Look out for our 4 winter specials and Buddha Bowls.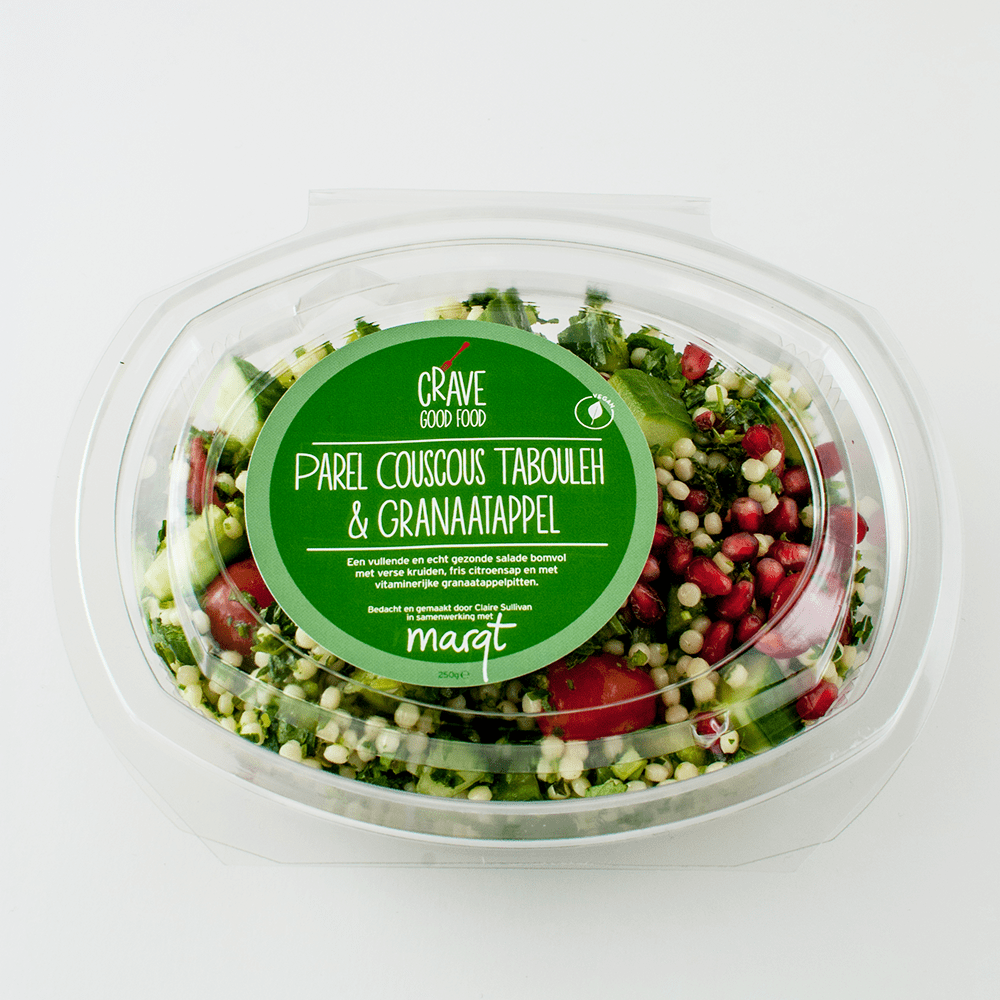 Pearl Couscous Tabouleh
and Pomegranate (v)
A delicious, energy boosting salad meal,
full of fresh herbs with a touch of lemon juice
and vitamin rich pomegranate seeds.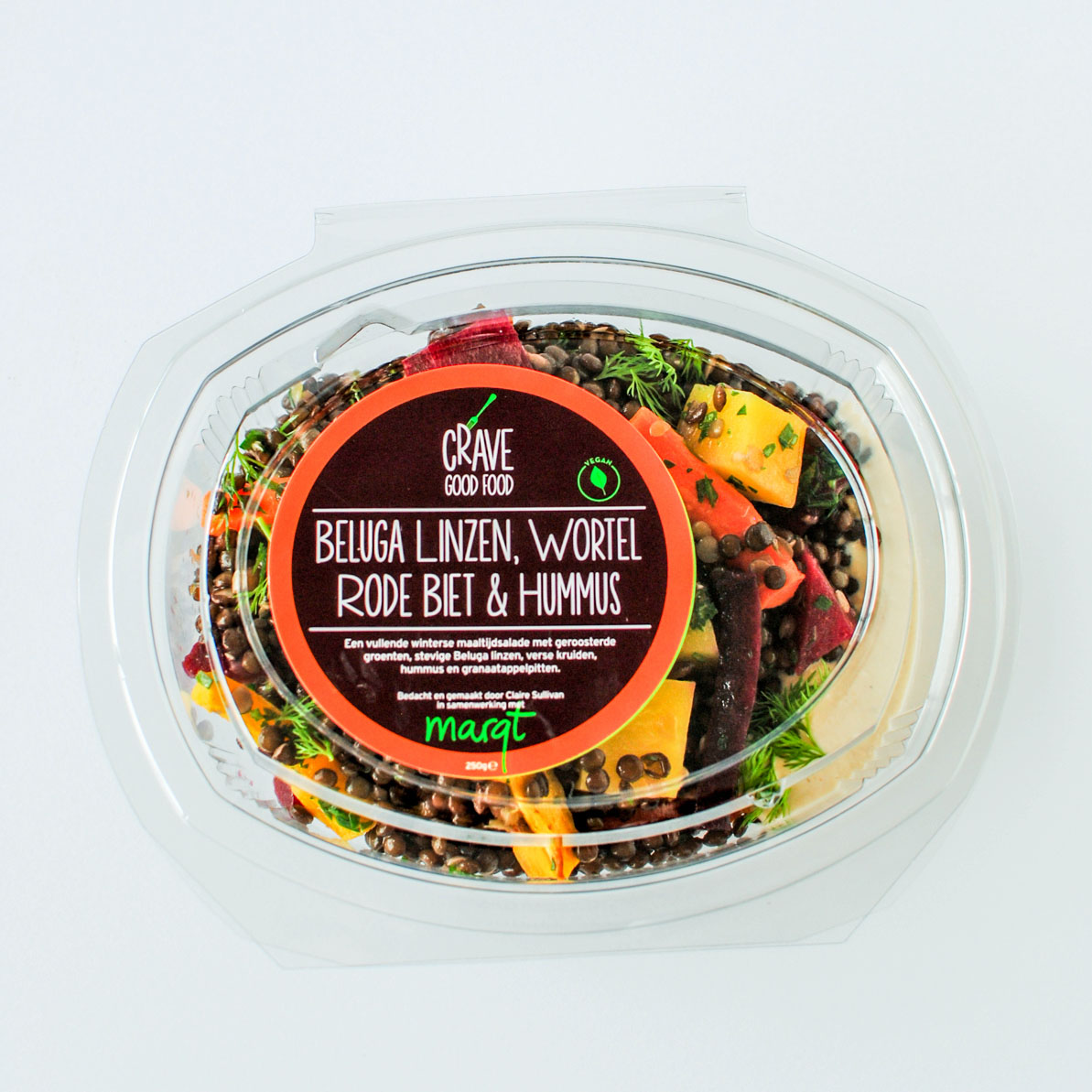 Beluga Lentils, Roast Carrots, Beets
and Hummus (v)
A robust winter salad meal with roasted vegetable, Beluga lentils, fresh herbs, hummus and pomegranate seeds.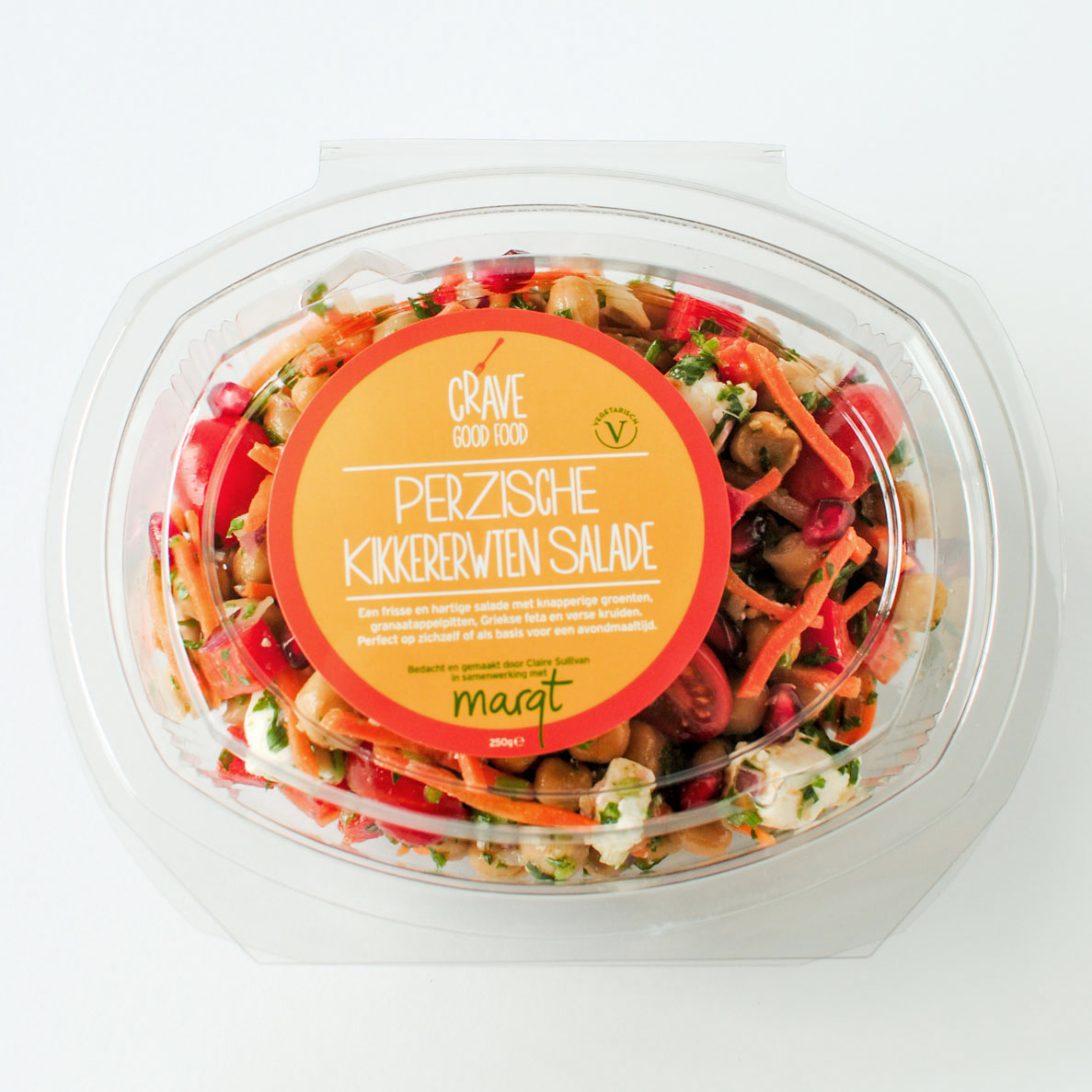 Persian Chickpea Salad (v)
A fresh and hearty salad with crunchy vegetables,
pomegranate seeds, Greek feta and fresh herbs.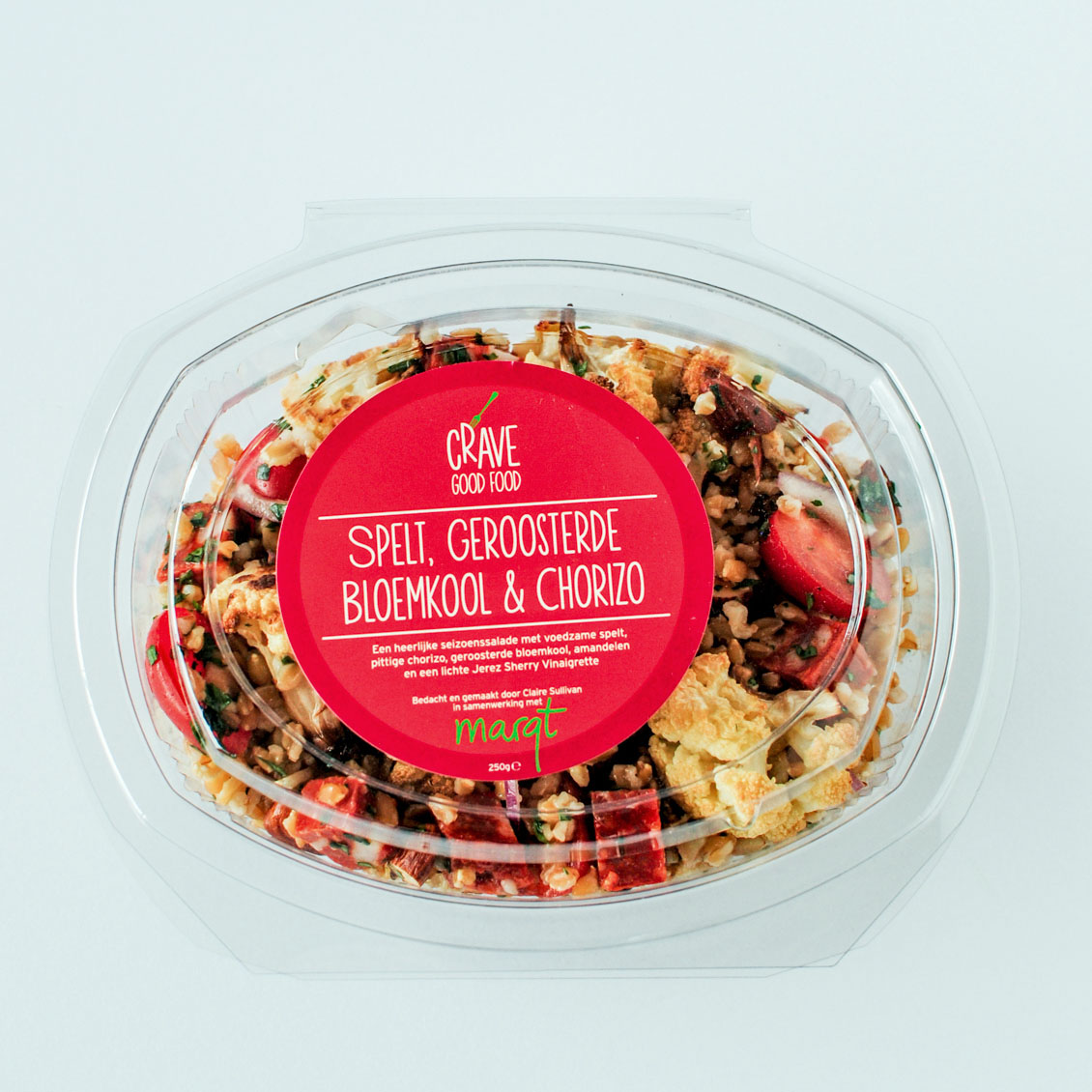 Spelt, Roast Cauliflower and Chorizo
A hearty seasonal salad with wholesome spelt, spicy chorizo, roasted cauliflower, almonds and a light Jerez Sherry Vinaigrette.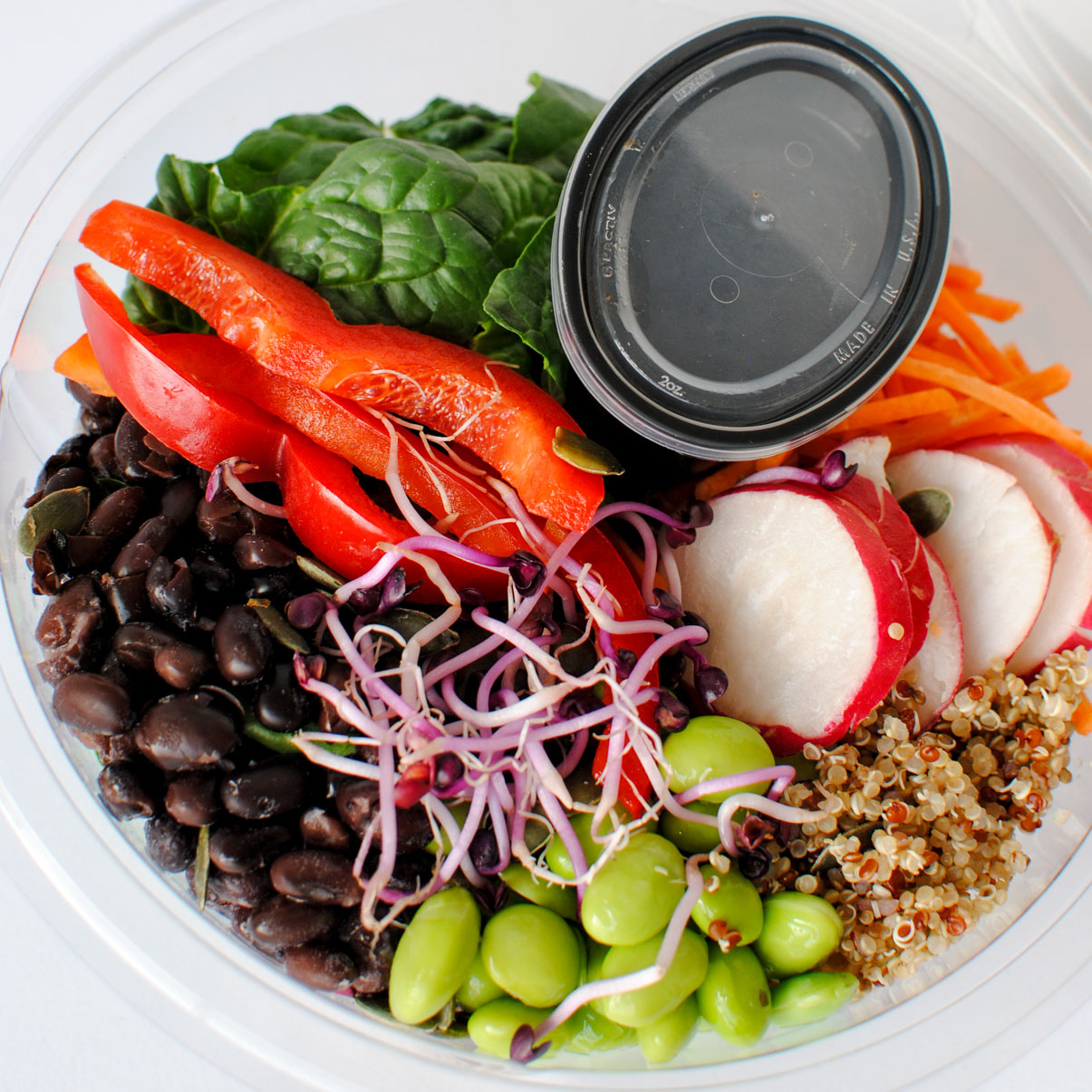 KICKSTART Buddha Bowl (v)
An energy boosting and protein-rich vegan salad meal packed full of goodness with Dutch grown quinoa, beans, wild spinach, pumpkin seeds and a pot of CRAVE Thai dressing.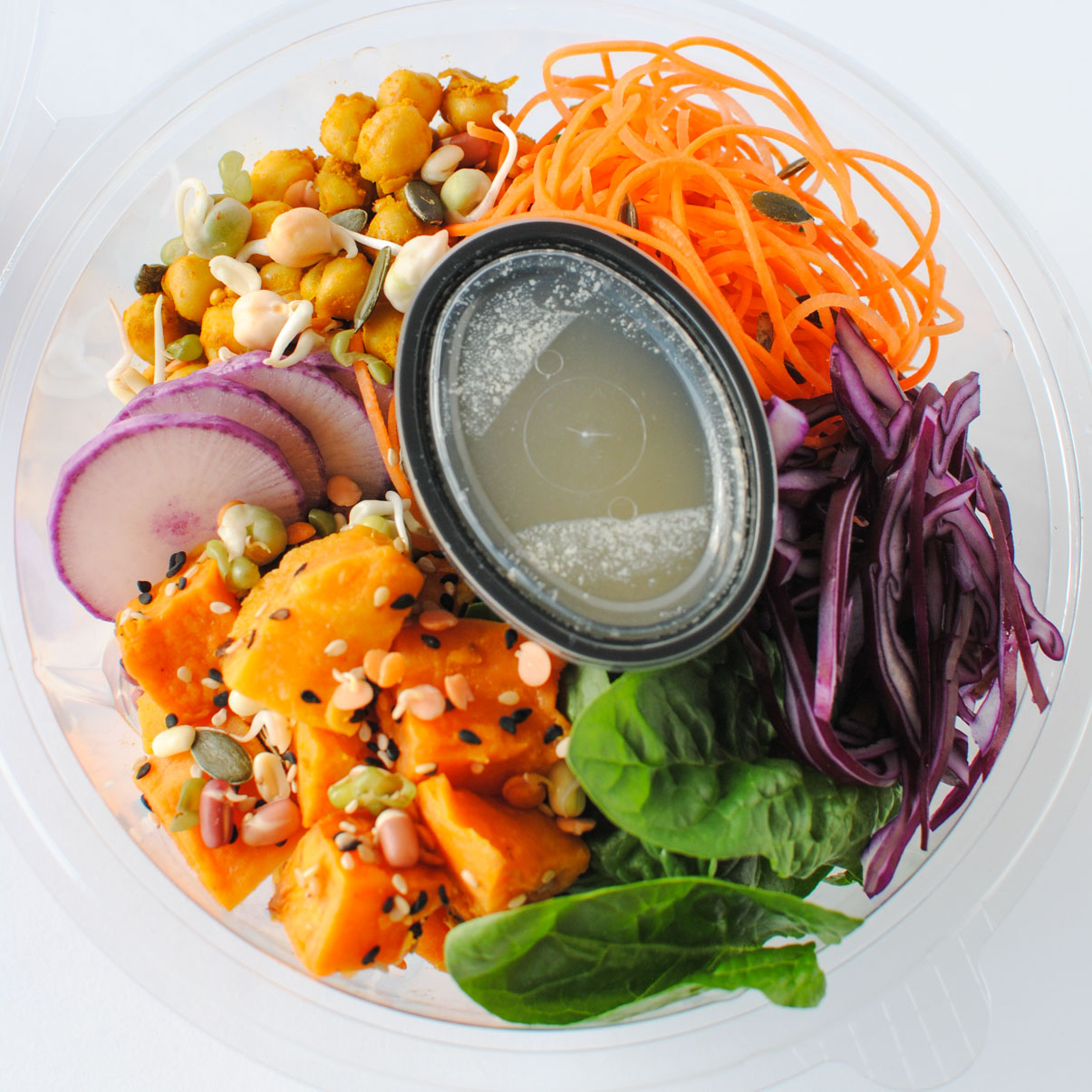 DETOX Buddha Bowl (v)
A vegan salad meal packed with metabolism boosting spiced chickpeas, roast sweet potato, sprouting beans, seeds, fresh veggies and a pot of CRAVE lemon tahini dressing.
CRAVE's 2020 Seasonal Salad Suggestions
CRAVE offer salads based on the seasons.
We are overflowing with ideas and regularly create new and exciting combinations.
Here are some of our offerings for 2020: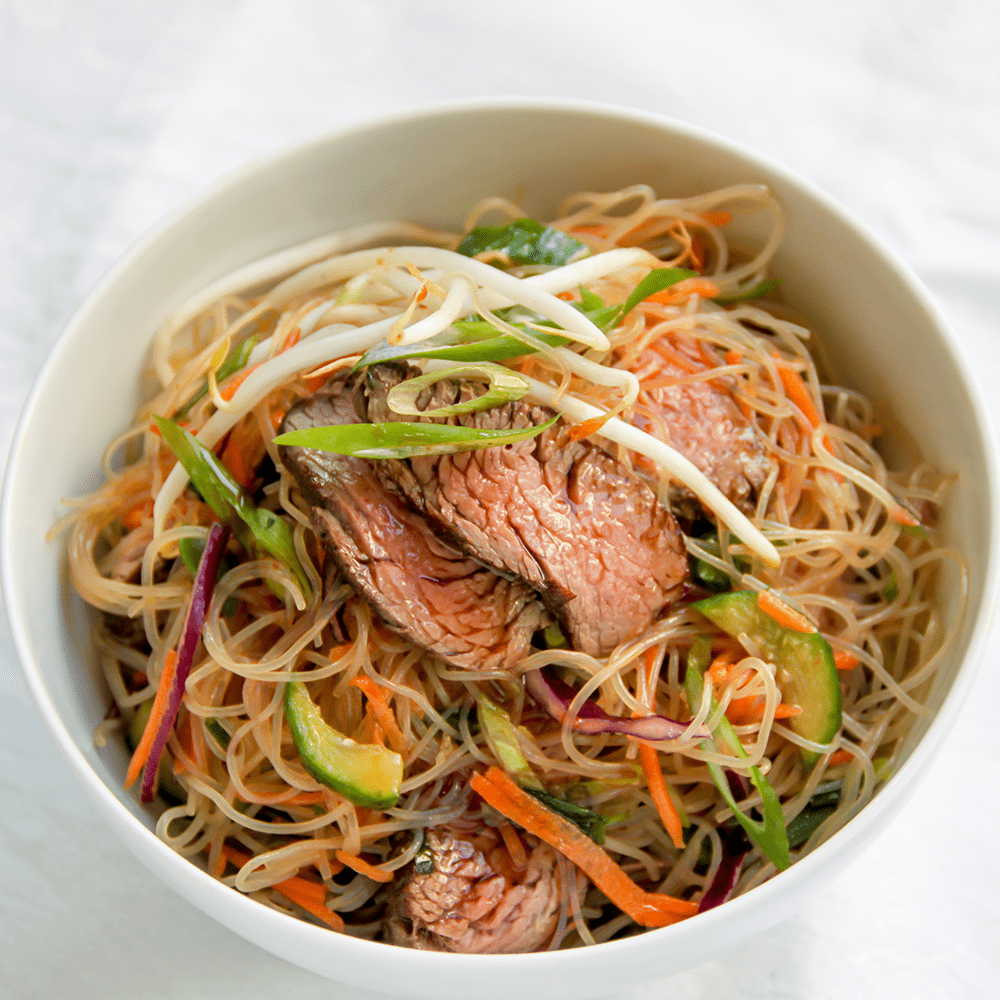 Thai-style Rice Noodle & Beef Salad
with Spicy Dressing
Delicate rice noodles, fresh vegetables, coriander and mint lightly tossed in CRAVE spicy Thai dressing and topped off with sliced marinated, lean beef and bean sprouts.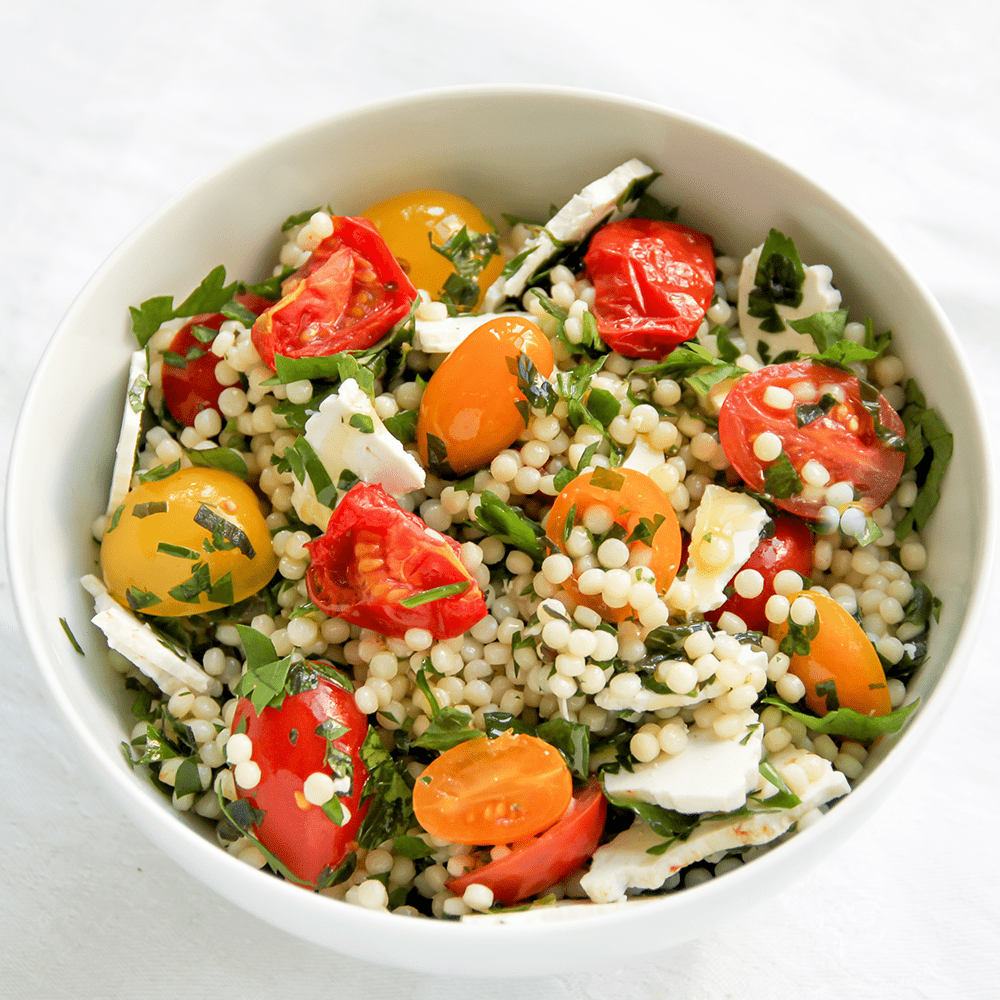 Pearl couscous, Fresh & Roasted Cherry Tomatoes, Ricotta Salata & Herbs (v)
A delicious summer combo of both fresh and slow roasted garden tomatoes, pearl couscous, ricotta salata, parsley, oregano and CRAVE white wine vinaigrette.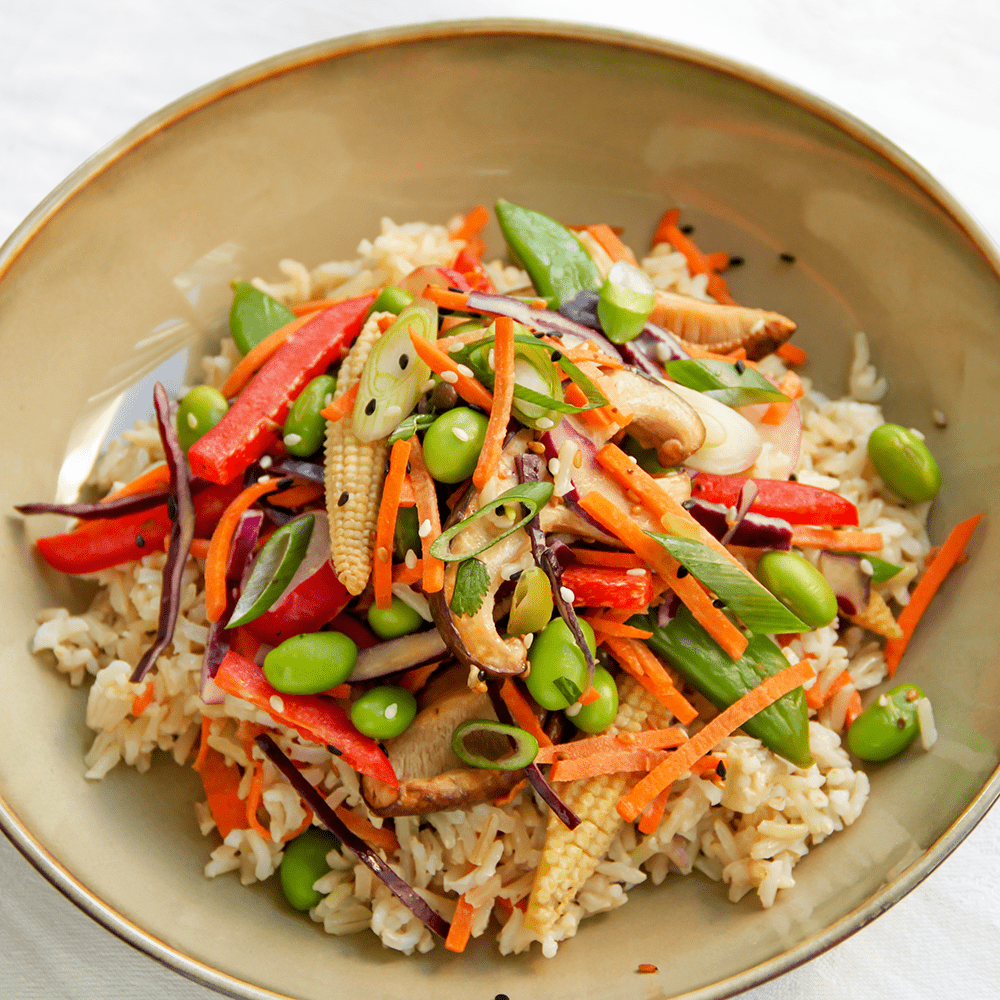 Crunchy Asian Vegetables, Brown Rice & Miso Lime Dressing (v)
A hearty mix of fresh vegetables with CRAVE miso / lime dressing- snap peas, baby corn, shitake mushrooms, soy beans, red cabbage - on a bed of steamed brown rice.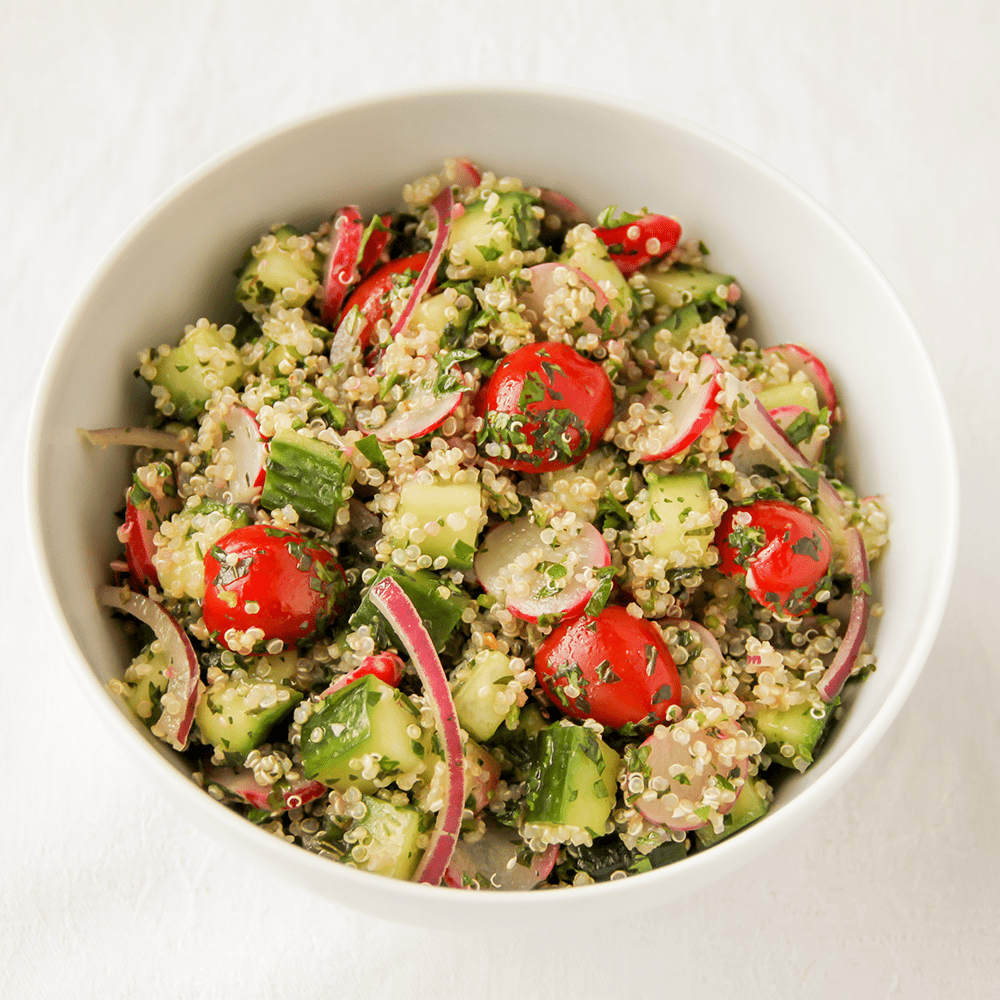 Quinoa, Chopped Salad & Radish (v)
Dutch-grown quinoa, crunchy cucumber, spicy red onion
and radish, cherry tomatoes, fresh herbs
and a dash of lemon juice.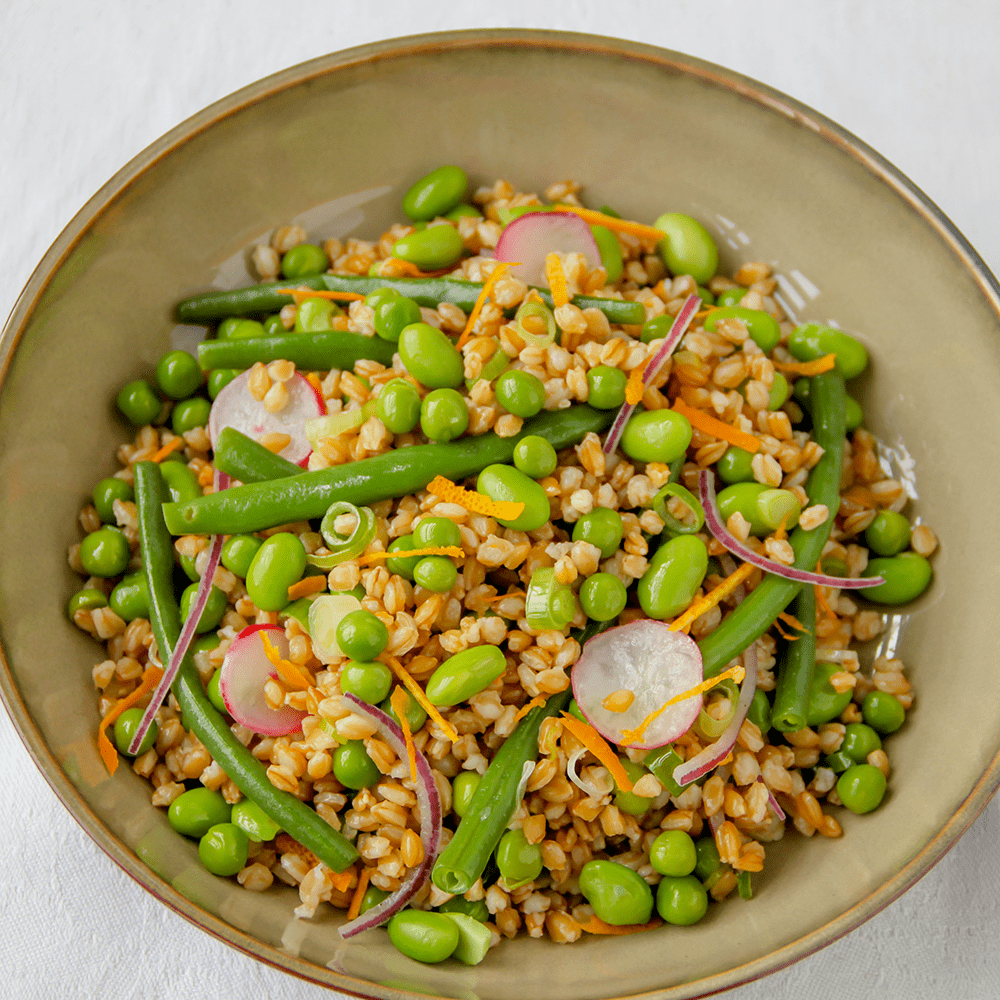 Spelt, Edamame, Green Beans, Radish & Orange (v)
Satisfying spelt, haricots verts, green peas and edamame, radish, red onion slices and a light, orange spiked dressing.
Edamame & Dill Pilaf, Almond, Smoked Trout
A fragrant 'pilaf' salad with soy beans, fresh dill
and smoked trout, sweet sautéed onion,
toasted almonds and a hint of all-spice.